Michael Meisner
---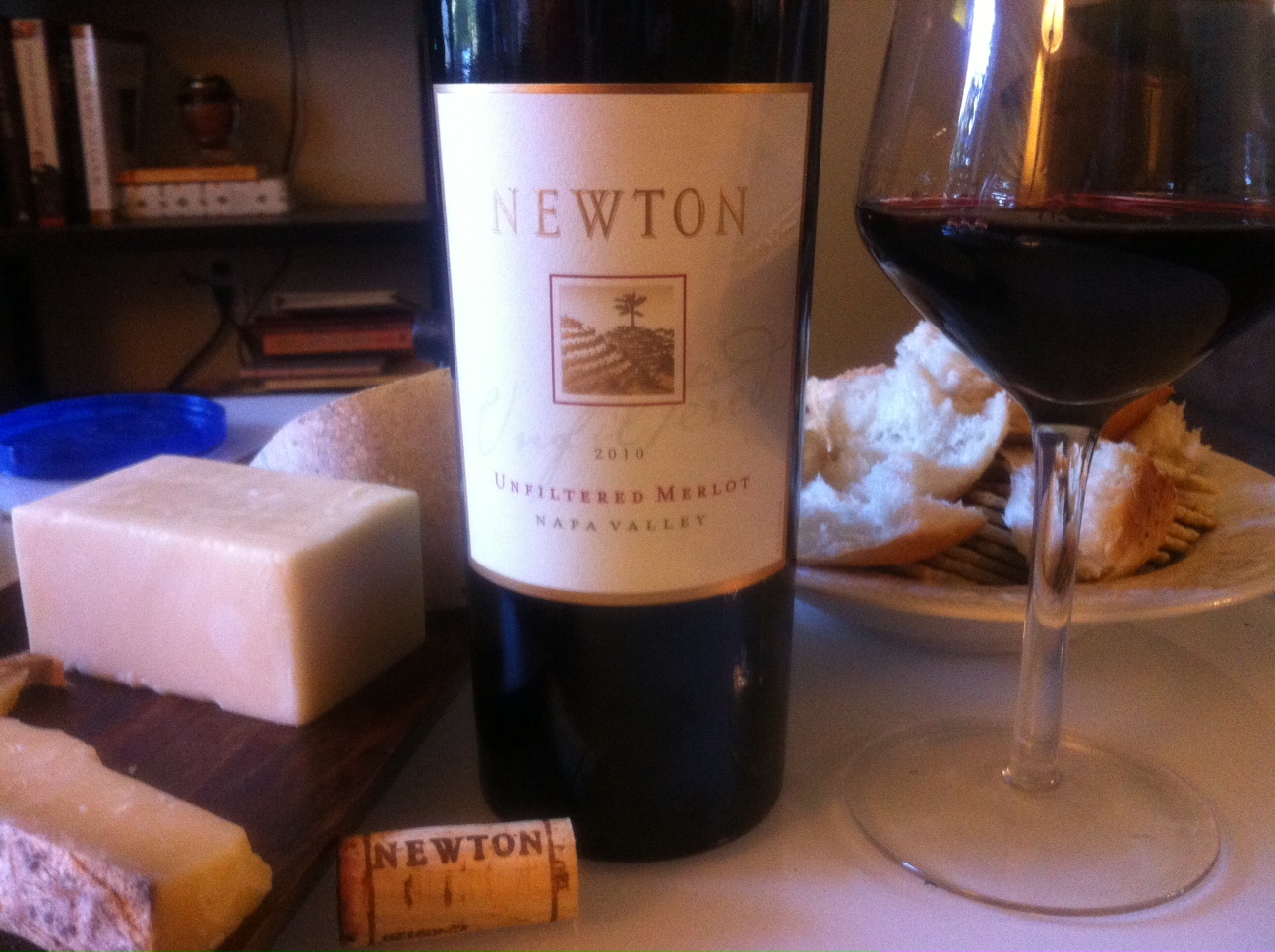 Recently I've been on a hunt for some good Merlots. I can actually remember the first Merlot that put me on, and made me a believer in this varietal which has received so much misdirected abuse over the past decade. It was by Adastra Vineyards, a very small family winery in Carneros. It had that backbone that some lack. The flavors of leather, tobacco, cherry and blackberry mingled together to bring out something special. That was when Merlot went to the top of my list, and I began hunting down producers around the Valley.
1. Adastra
You probably haven't heard of them, and they probably don't mind. When I first learned that they were located not far from where I lived, I decided to drive over and scoop up a few bottles of my new favorite wine. Thing is, when you go to a place like Adastra, you're really going to somebody's house. So it's proper to give them a little heads up - which of course I did not.
So I pull up, park the car and walk out to see a barn with a worn out wooden sign reading "World Headquarters". At least they seemed to have a sense of humor there. I called to make my reservation, from their driveway, and a nice old fellow game out to greet me. Although he hadn't planned on it because of my obtuse lack of notification, he brought me into his home and we sat at his kitchen table to sample some of their wines.
I can't say I remember any of them distinctly, except the Merlot, which is still one of my favorites wines ever. At $45 it's not cheap, but the quality is there so you can't really complain. They do sell a $60 version that I'm dying to try as well.
2. Ehlers Estate
Ehlers is one of my favorites spots upvalley. The people are kind, and the wines are all great. Every single one. From the rose, which sells out instantly, to the mid-level 120/80 and Merlot, to the Reserve Cabernet. Everything they make comes from the estate acerage outside the winery, in St. Helena. They donate proceeds to the American Heart Association (hence the 120/80 label) and the location is very relaxing.
But about that Merlot. It's a good one, though not as meaty and manly as the Adastra one. Definitely more fruit-forward, lush, ripe fruit style. The flavors carry nicely with this one too, and it has a great mid-palate with a long finish that's silky smooth.
3. Newton Vineyards
I must admit, my first experience with Newton's Merlot was memorable in all the wrong ways. And it made me sad, given my expectations. We brought a 2007 Merlot from them, and an Artesa Single Vineyard (Hyde) Cabernet to Alex Restaurant in Rutherford, CA. The Merlot was huge and offensive; barely drinkable, with strange tannins that felt the size and texture of steel cut oats. It was like there was a bouncer who wouldn't allow me to experience the flavor and structure that was hidden inside. Perhaps I just didn't have any taste ability that night, or something was off with the bottle.
Things changed when I recently popped the 2010 Merlot from Newton, I was blown away. It reminds me of the Adastra style - big and burly. A man's Merlot. It's unfiltered, and the viscocity and texture of the wine was truly interesting to see. The flavors shined, even for a young wine like this, and the tannins were soft, leaving a velvety smooth, long finish that kept drawing us back. This was a crowd pleaser, and makes me think I need to revisit the other '07 in the closet.
---