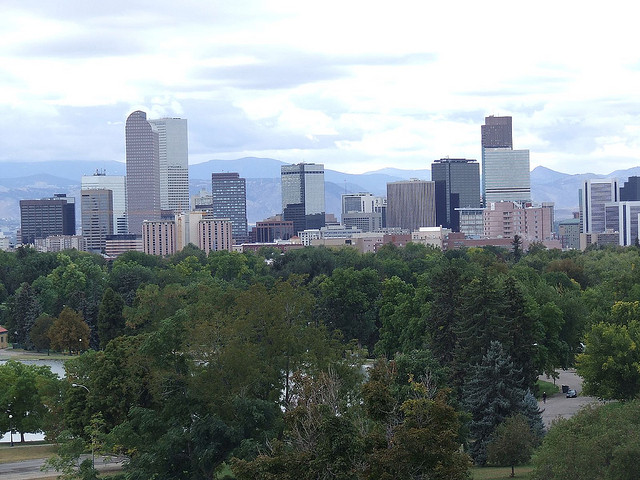 [CC: arwensouth]
It's good to have a drink in hand. Always. That's why coffee shops that double as wine bars and wine bars that offer coffee are wonderful bursts of entrepreneurial genius. Makes for more enjoyable hours of the day--relaxing with a book or working on the laptop with the buzz of lowkey activity as your pleasant whitenoise background--from the start-of-day latte to a happy hour glass of wine.
We've found five of the most-loved dual-purpose establishments in Denver (and more than that, if you add in food, music and books). If you're a local, we want to know which you're particularly fond of. If you're just passing through, it's always nice to know where the locals hang out.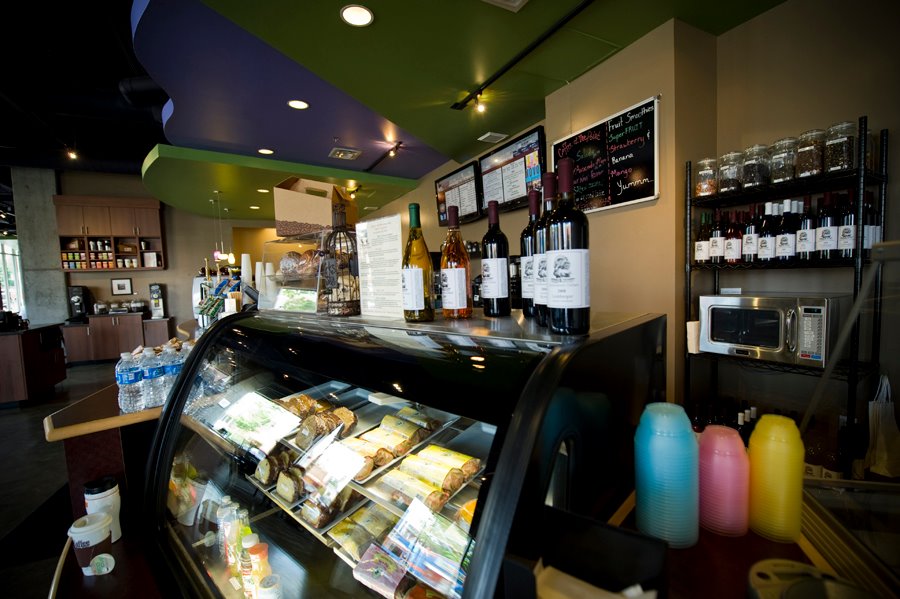 Coffee at The Point
Facebook: 2,377 Likes / 1,168 Check-ins
Location: 710 E. 26th Ave, Denver
What CaTP says: We offer coffee freshly roasted by the prestigious, nationally recognized, and locally owned Novo Coffee (located a few blocks away). We cater to the exquisite coffee and espresso drinkers along with non-coffee drinkers. Coffee at The Point offers wine through one of Colorado's finest wineries, Cottonwood Cellars.
What people say:
- "Want great atmosphere. awesome coffee, good munchies orchestrated by the best staff....make a point of stopping by The Point!" - Judith
- "Coffee at The Point is one of the friendliest, nicest places around for a quick bite and a great sweetened iced coffee! A great spot for a meeting too." - Darin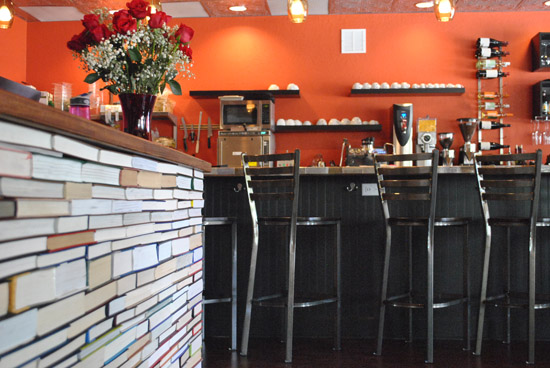 BookBar
Facebook: 1,109 Likes / 139 Check-ins
Location: 4280 Tennyson St., Denver
What BookBar says: A book shop for wine lovers. A wine bar for book shoppers. [Now also offering cold, hops-brewed coffee.]
What people say:
- "Warm atmosphere, yummy food and drinks, great books, the Little Free Library, and fun, thoughtful events. This is my go-to place for relaxing on my own or catching up with friends." - Jeannie
- "I kinda want to move in. Great beer, great books, free WiFi, and plenty of wine. Feels a lot like home." - Ryan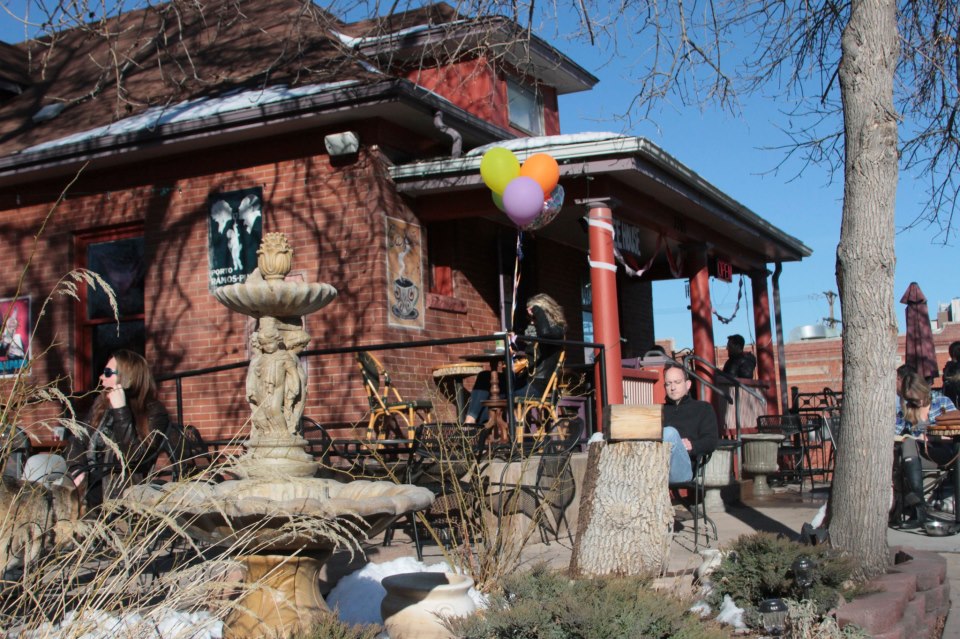 Facebook: 932 Likes / 1,751 Check-ins
Location: 3701 W. 32nd Ave, Denver
What Highlands says: A comfortable neighborhood coffee and wine bar located in the Historic Highlands neighborhood in North Denver.
What people say:
- "This is my favorite place to meet a friend for coffee, food or wine. Shawn has done a great job creating a cool environment!!" - Karen
- "This is the kind of place you want to tell everyone about, because it is so fabulous and you think everyone should try it. This is the kind of place you do not want to tell anyone about and you want to keep as your special secret because you do not want other's to try it and love it as much as you do...because then there won't be room for you there anymore." - Denise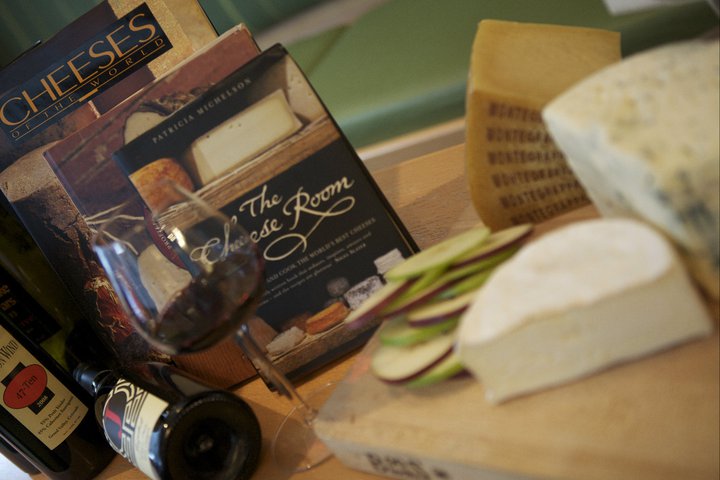 MAD Beans & Wine Cafe
Facebook: 496 Likes / 238 Check-ins
Location: 1200 Acoma St, Denver -- Next to the Denver Art Museum inside MAD Greens.
What MAD says: The MAD Beans and Wine Cafe features Illy brand coffee, tea, pastries, boutique wine, artisan cheeses and local microbrews.
What people say:
- "MAD Wine Bar is a wonderful place to go for some great wine, to have a meeting or just a place to meet up with friends. The bar manager is amazing!" - Jessica
- "Had a wonderful time on Mother's Day & loved the selection of games and outdoor seating." - Monica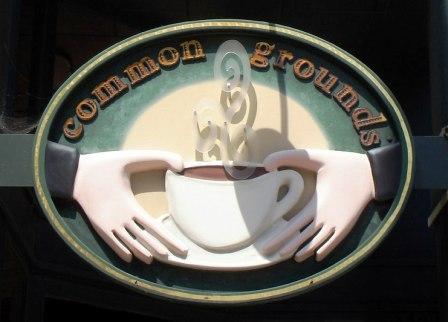 Facebook: 121 Likes / 21 Check-ins
Location: 1550 17th St., Denver
What Common Grounds says: LoDo's classic coffeehouse. Grab a coffee, hang with friends, work out of the office, glass or wine or beer? We'll make you comfy!
What people say:
- "Great coffee shop and awesome service!" - Amber
---