Nine Pairings for the Best Picture Nominees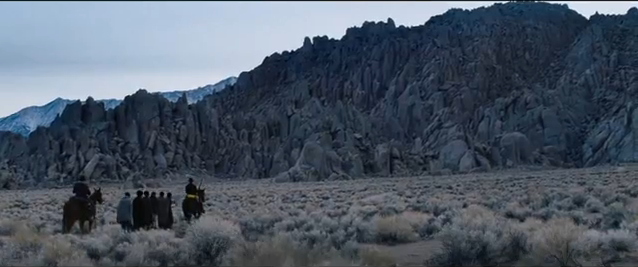 The nine Best Picture contenders for the 85th Academy Awards are a fine representation of the best films of 2012. Most of us have probably seen at least one of them, a few aficionados may have seen them all, but the movies assuredly grow even more entertaining when they're paired with a wine demonstrating similar traits.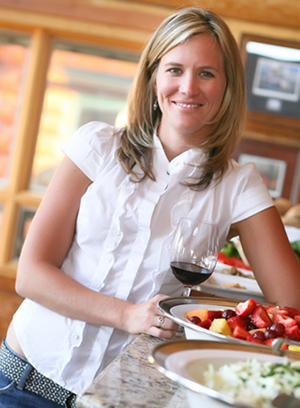 Minnesota sommelier Leslee D. Miller recommends nine fabulous wines that correspond to all the Best Picture nominees. Miller is a graduate of both the International Sommelier Guild and Court of Master Sommeliers. She also owns Amusée, a wine consulting and event-planning firm, based in Minneapolis. Her energizing personality and great passion for wine and food are evident in her work with customers and friends.
Educated in the Pacific Northwest, Leslee returned to her Midwest roots and now offers services in consulting and staff training for restaurants, international winery consulting, personal wine buying, commercial and residential cellar management, wine writing, corporate and private event planning, wine education classes and private in-home wine tasting parties.
Miller enjoys film as well as wine. Her most-loved movie is True Romance, a zany 1993 crime story starring Christian Slater and Patricia Arquette. And topping her "food film" list: Ratatouille. As for her own bets on this year's winners, she's a big Tarantino fan and is hoping Django Unchained takes home "Best Picture."
We tapped into her expert palate, enjoyment of films and passion for sharing the love of wine in these delicious pairings, which run the gamut from bold reds to delicate whites. On Sunday, pour the wine she matched to your favored Oscar hopeful and enjoy the culture that both wine and film bring into our lives.
Nine Top Film Contenders Meet Their Wine Match
Amour
Miller's notes on the film: In the final months of her life, a retired music teacher and her husband of sixty years struggle with the debilitating effects of two strokes on both her health and her quality of life. Themes: true love, end of life, aging, care, France.
Pairing: 2001 Domaine Dujac, Clos Saint-Denis ~ Burgundy, France
Miller's notes on the wine: A movie based on true love only deserves something just as committed and extravagant.
What I love about older-vintaged Burgundies, especially those from Domaine Dujac, are their ability to transform any moment. This is truly a producer and wine that lends itself to not only to the meaning of 'love at first sight,' but to 'the love of your life.' Soft, supple and alluring - a spectacular wine with strength and perseverance.
Argo
Miller's notes on the film: Set in Tehran during the 1979 hostage crisis; a movie of thrilling action, suspense and intrigue. Themes: intrigue, espionage, disguise, Canada, Iran, film.
Pairing: Inniskillin 'Winemaker's Series, Three Vineyards' Cabernet Franc ~ Niagara Peninsula, Canada
Miller's notes on the wine: A movie like this must be matched with a wine just as bold and spicy. This one is wildly spicy with handsome aromas of dark cherry, vegetal spice, black pepper and rich tobacco. An adventure in your glass!
Beasts of the Southern Wild
Miller's notes on the film: A fantasy film filled with family ties, drama and adventure set in Louisiana. Themes: family ties, fantasy, ice, disaster, Antarctica, Louisiana bayous.
Pairing: Charles Smith 'Boom Boom' Syrah ~ Columbia Valley, Washington
Miller's notes on the wine: A movie as such deserves something as juicy and exciting as the characters of this venture. This wine is juicy and loaded with delicious aromas of blue and red fruits. Encapsulating and alluring, adventuresome yet at the same time, quaffable and exceptionally comforting. A wine for the senses.
Django Unchained
Miller's notes on the film: An unbelievable tale of brutality, heroism and revenge in the pro-slavery, antebellum South. Produced in pure Tarantino form, this is certainly not a movie for those faint of heart. Themes: antebellum South, anger, slavery, racism, violence, revenge, retribution, blood.
Pairing: Mollydooker's 'The Boxer' Shiraz ~ South Australia, Australia
Miller's notes on the wine: Bravo, Mr. Tarantino! While certainly one should only recommend a bottle of Jack to pair to this film, there is the strong possibility that a rich, over-the-top, highly loaded, fruit bomb Shiraz from Australia would do the trick. Obnoxious alone is its alcohol content, and in the same sentence it screams ferocity, with loads of black licorice, spice and sweet condensed cocoa. This wine should come with a warning label!
Les Miserables
Miller's notes on the film: A musical based on Victor Hugo's epic novel of politics, justice, religion and familial love. Themes: French Revolution, uprising, friendship, love, running from the past, new identity, redemption, and grace.
Pairing: Ruinart Blanc de Noir Brut ~ Champagne, France
Miller's notes on the wine: A film derived of such pedigree only deserves a wine of the same. Champagne is a region within the wine world associated with history, identity and rigidity. One of my favorites and the oldest established house in the Champagne region is Ruinart. Their NV Blanc de Noir is literally one of the sexiest, most sturdy, luxurious sparkling wines of its kind. One that demands your attention yet begs to be understood.
Life of Pi
Miller's notes on the film: A fantasy film jam-packed with thrilling adventure, paired with the essence of the true meaning to friendship and survival. Themes: India, zoo animals, tiger, ocean, storm, hope, adventure, friendship.
Pairing: Casa Lapostolle 'Cuvée Alexandre' Cabernet Sauvignon ~ Colchagua Valley, Chile
Miller's notes on the wine: This bottle of cabernet has a sense of spirit, combined with a menagerie of bold, spicy aromas of juicy, jammy fruit - truly, an adventure from the first sip to its last.
Lincoln
Miller's notes on the film: A film that speaks to the history of our country's 16th president, Abraham Lincoln, based upon the final months of his presidency and the tumultuous journey of his endeavors that would forever shape America's history. Themes: 13th Amendment, Civil War, politics, slavery, emancipation, family, peace, president.
Pairing: Freemark Abbey 'Bosché' Cabernet ~ Napa Valley, CA
Miller's notes on the wine: Is there really a wine as noteworthy to pair in this era of history? A winery with such depth and history, one of the oldest in the country, is Freemark Abbey of California's Napa Valley. This Cabernet has tremendous personality, depth and unbelievable balance. Firm, structured and absolutely a wine built year after year for the history books.
Silver Linings Playbook
Miller's notes on the film: A heartfelt film based upon loyalty and love intertwined with an unexpected silver lining. Themes: bipolar, obsession, Italian family, gambling, silver linings, surprise.
Pairing: Il Poggione Brunello di Montalcino ~ Tuscany, Italy
Miller's notes on the wine: A red wine based upon the same familial loyalty, truth and passion for its kind. This bottle is loaded with notes of licorice, leather, violet, spice and dark berry fruit - a wine built for the ages, derived from a true sense of commitment and passion for the industry.
Zero Dark Thirty
Miller's notes on the film: A truly heroic film based on decade-long hunt for al-Qaeda terrorist leader Osama bin Laden after the September 2001 attacks. Themes: persistence, terrorism, CIA, intelligence, Morroco, Afghanistan, Pakistan, Navy SEALs.
Pairing: Victory Zinfandel ~ California
Miller's notes on the wine: Zinfandel, a grape that has truly made its mark in in the U.S. and a winery, in this case, with the most appropriate 'Zero Dark Thirty' paired name: Victory. This wine has explosive dark fruit character, enormous body and exceptional concentration. It is meant to be consumed by those of the same bold mindset.
---