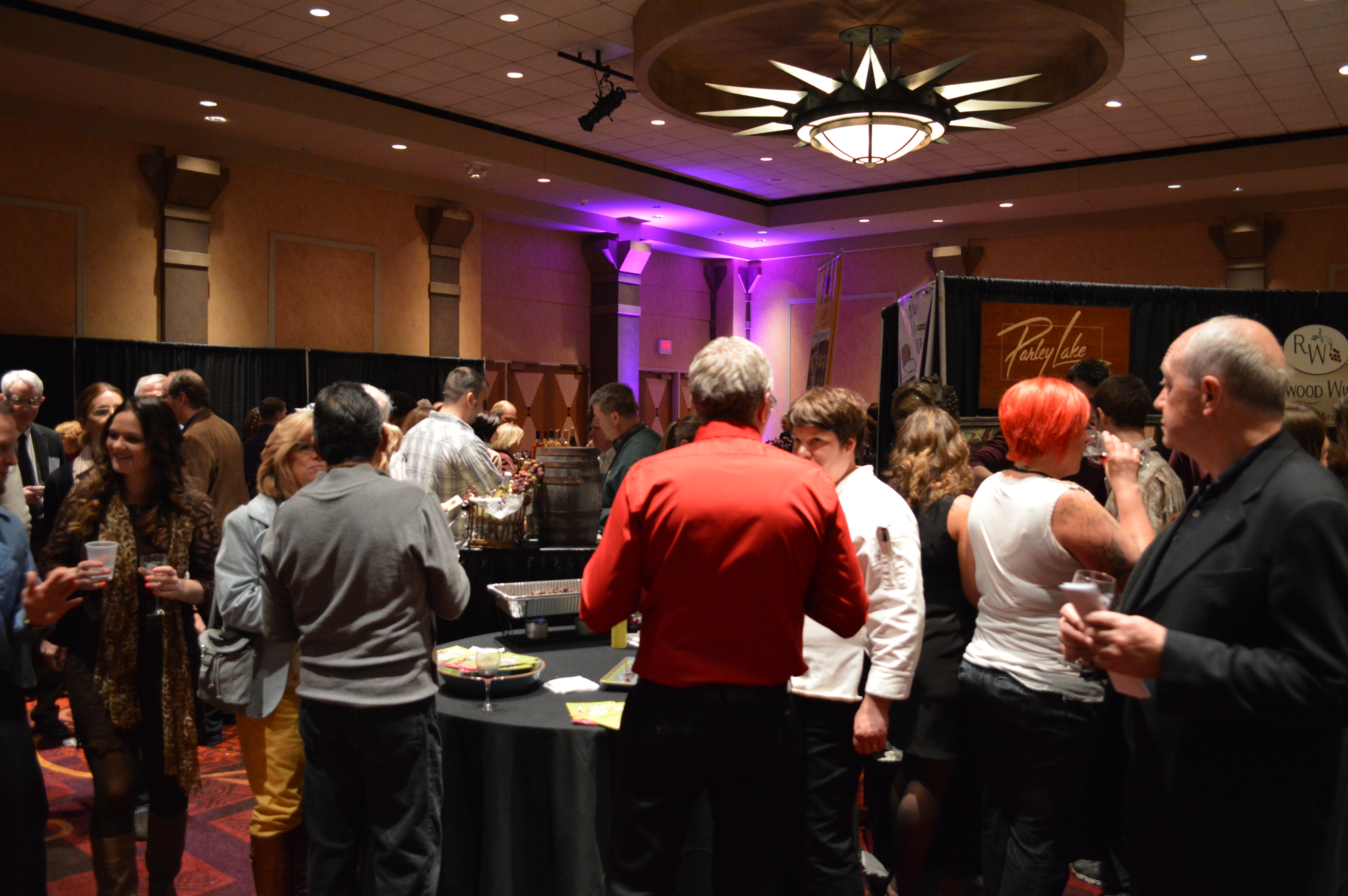 It speaks of the grit and determination it takes to grow grapes and make wine in the upper Midwest when a third-generation winegrower from California says with conviction, "These are the real grape growers."
This weekend, these real grape growers, winemakers and wine industry professionals from the upper Midwest gathered in St. Paul at the Crown Plaza Riverfront for the Annual Cold Climate Grape and Wine Conference presented by the Minnesota Grape Growers Association. They compared notes, learned from experts, shared ideas and asked questions to improve their craft, hone their skill and continue creating excellent wines from the region's varietals.
Minnesota has been on the leading edge of cold hardy wine grape variety development for decades, with grapes like Frontenac, Marquette, Frontenac Gris and Briana all developed by the U of M horticulture department. Could there be a better place to host a conference about cold climate grape growing and wine making? Experts in the field were poised and ready, with the play on words theme of the conference, "Grape minds think alike…" shaping their collaboration and presentations.
In the main session on Thursday evening, Sara Spayd, Extension Viticulturist and Professor of Horticultural Science at N.C. State University, brought the keynote address to the conference. Friday morning, a panel discussion with both winemakers and grape growers proved helpful and educational. Saturday morning was an opportunity for attendees to trouble-shoot and problem solve their wine and grape issues in small groups during "Bar Camp".
Three main tracks of education were available to conference attendees in the breakout sessions: enology (the science and study of all aspects of wine and winemaking), viticulture (the science, production and study of grapes) and marketing.
On the topic of enology, professionals in the field covered sweet wine production, yeast selection, tannin use, bottling, wine faults, wine sanitation, aeration and oxidation, ozogation, and wine blending.
Over in the viticulture track, presenters spoke about pesticides, grape diseases and prevention, canopy management, improving fruit quality, organic grape growing, growing and marketing table grapes, harvest parameters, and vineyard floor management.
In the marketing sessions, experts shared ideas on website promotion, online sales, financial consideration, grape profitability, unique winery marketing, and winery collaboration. This track also included wine tastings using the well known stemware from Riedel.
At the trade show, companies with something to offer grape growers and wineries interfaced with attendees – exhibitors included vineyards from Minn., New York and Calif. selling bare root grapevines, bottlers, winemaking suppliers, soil management and fertilizing companies, label designers and printers, wholesale wine-themed products, vineyard equipment, tractor dealers, plant care systems, yeast and many more.
Over lunch on Saturday, attendees packed out the tables in the trade show hall, sharing stories of their vineyards, trading notes about the sessions they'd attended in the morning. The common bond of grapes and wine brought people together from all across the upper Midwest – more than 11 states were represented among the conference-goers.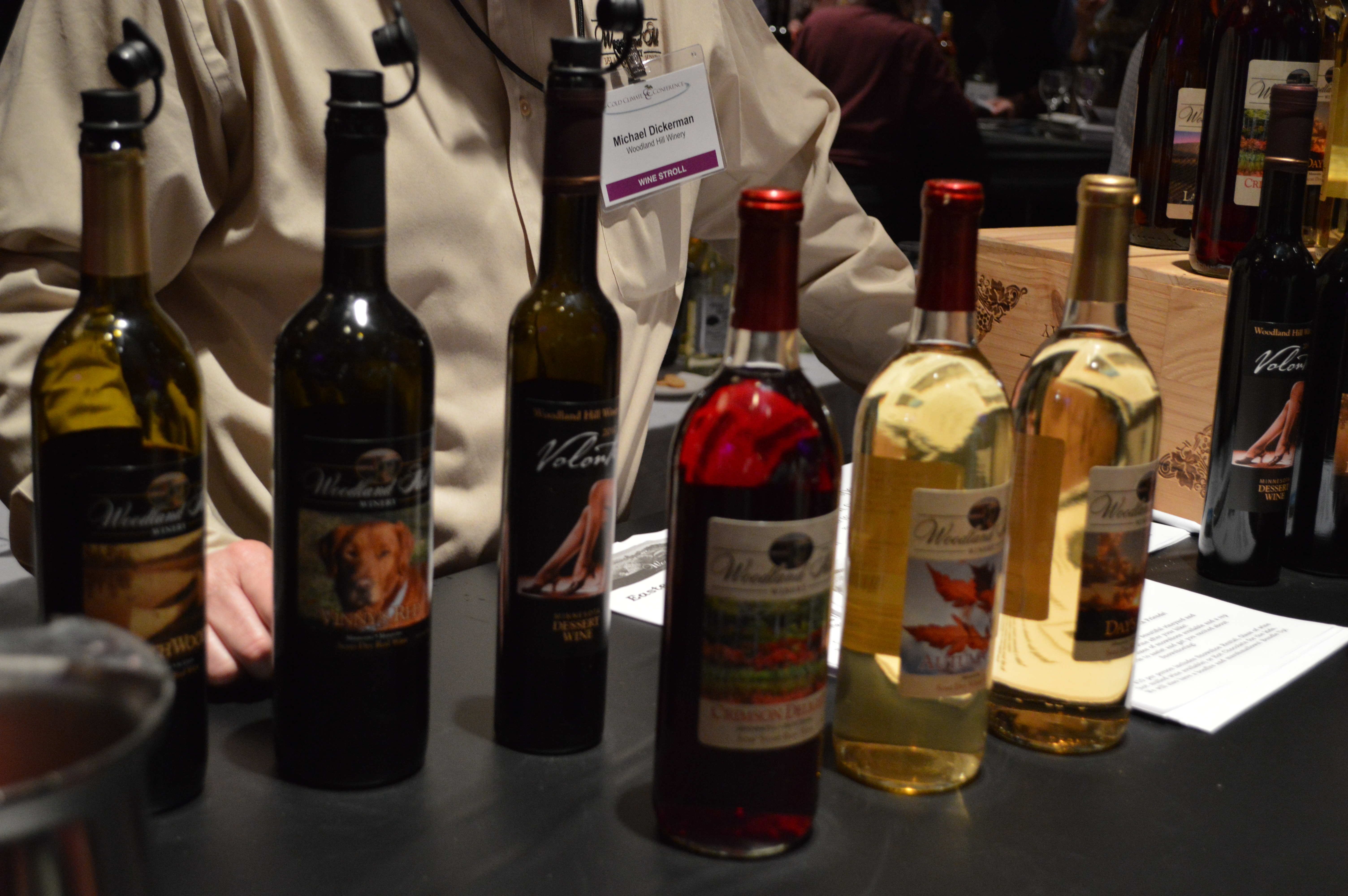 What's a wine focused event without freely flowing reds and whites? The Midwest Wine Stroll on Friday evening showcased upper Midwest wines and local chef's pairings. Live music, clinking glasses, exclamations of "Delicious!" could be heard in the upper hall as attendees enjoyed the night, the food and the company of others who share a passion for making the wines of the Midwest well-known and well-loved.
The conference continued into Saturday with more sessions and concludes this evening with the MGGA Gold Medal Gala dinner.
---