June 8, restaurants will join dozens of Colorado wineries in creating the ultimate in local wine drinking and eating experiences at the Colorado Urban Winefest.
Entrants receive free samples of hundreds of Colorado wines, live cooking demonstrations with some of Denver's best restaurants, live entertainment, and the chance to purchase wine direct from Colorado's talented winemakers.
If you want to make an awesome weekend an even sweeter deal, volunteer.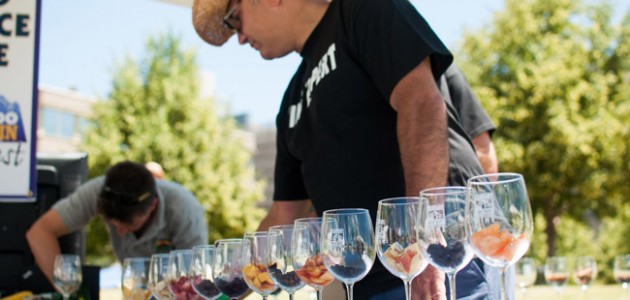 The festival is looking for volunteers to work a couple hours. In return, you'll receive membership to the Cellar Dweller wine club (which comes with a stylish T), a free ticket to Urban to use the rest of the time and a commemorative glass and tote.
You'll be suddenly very popular with friends and family, too, because volunteers also recieve a major discount to purchase festival tickets for them.
Get the full details at The Colorado Association for Viticulture and Enology's website >>
Thanks to WineTable member Michelle Cleveland (who, by the way, is the winemaker for Creekside Cellars and is exhibiting at the fest) for giving us the heads up on this opportunity. Know of a cool upcoming wine event, opportunity or deal? Share it with the WineTable community! Email us at submissions@winetable.com or flag us down on G+ or Twitter.

---