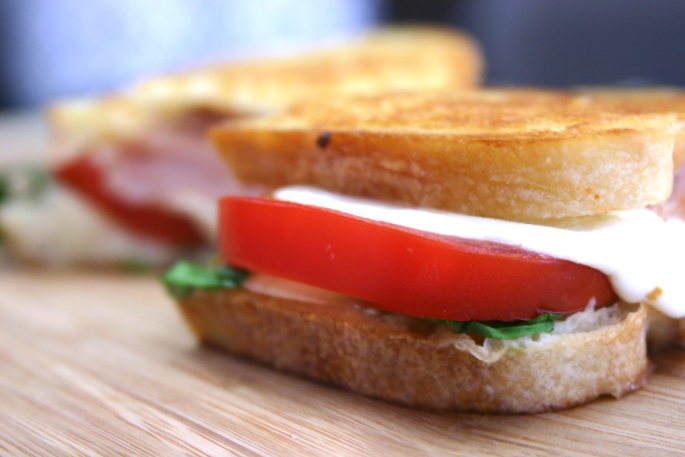 There's something about the kid in us that loves grilled cheese. It's one of those meals that just always takes hold of our culinary imaginations, no matter how grown-up and sophisticated we like to think we've become.
With or without the tomato soup, here's a way to kick it up a notch and introduce some new flavors you'll love into your classic grilled cheese. This recipe comes from our friend Emmalee at EmmaleeElizabeth Design. We've paired it up with a wine just suited for turkey and buttery grilled bread: Leonard Kreusch "Twisted River" Gewürztraminer.
Try the Wine and Review it On WineTable (so you don't forget if you liked it or not). Review the Wine >>
She'll take you through the steps and ingredients, but before you check out the recipe, let me offer my three grilled cheese sandwich eating recommendations:
Always serve with a dill pickle.
If it's nice out, exchange the frying pan for the grill and make it a legit grilled sandwich!
Recommended eating style: in a hammock, shoes kicked off, pants rolled up to the ankles.
Get Emmalee's Grilled Turkey and Mozzarella Sandwich Recipe >>
---