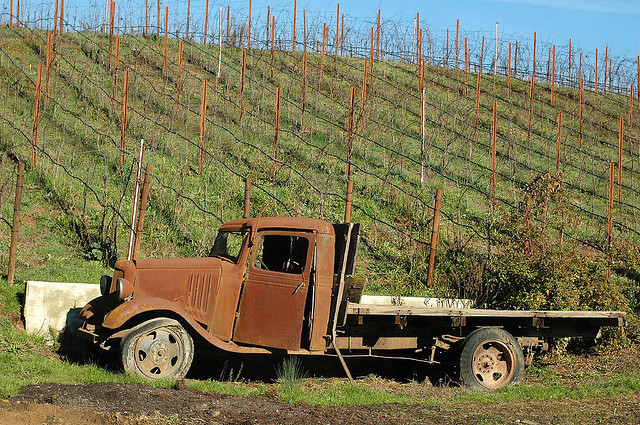 I don't find myself drinking many California wines these days. But, I owe my interest in wine to the trip I took several years ago through the Anderson Valley. Looking back, California ended up being a kind of incubator for my novice interest. I suspect that's true for a lot of US wine enthusiasts. I went in being somewhat interested and knowing very little. I came out knowing precious little more, but intensely interested in the subject and excited to learn about and experience more of what the wine world had to offer.
Aside from being beautiful, the Anderson Valley boasts wineries growing a lot of different grapes; crafting wines offered along a spectrum of prices. At the time, the tasting rooms weren't very crowded, so getting some personal attention and a little education was standard at nearly every place I visited. All of these factors contributed to an experience that made me want to keep coming back for more.
I'm not sure the experience would have been quite so encouraging if I'd ended up in Napa or Willamette Valley. For a beginner like I was at the time, it was important to be exposed to a wide selection of varietals and blends. Getting a crash course in high-end Napa Cabernet Sauvignons or the Pinot Noirs of Willamette Valley was not likely to generate a feeling of accessibility that this fledgling aficionada needed.
I remember feeling overwhelmed by all that there was to learn about wine. And that was just domestic wine. Years of pursuing my interest broadened my horizons so that, nowadays, California is just one pin on a world map full of interesting wine regions. But these years of experience has also taught me that there's always more to learn; so that overwhelmed feeling never totally goes away.
I'm grateful to the patient, friendly staff of the Anderson Valley wineries who unwittingly lit a fire in me. My advice to any beginners seeking a first-time wine country experience is to eschew the well-established, highly-regarded AVAs. Instead, seek out some of the sleepy little valleys where the wineries aren't trading on their region's cache. It's generally cheaper, friendlier, and you'll learn so much!
Check out these Anderson Valley wines in the WineTable directory. >
Looking for more wine tasting tips? Read Angelique's Top 7 Tips for Tasting Beginners.
Photo of an Anderson Valley vineyard used through a Creative Commons license by jaybergesen
---