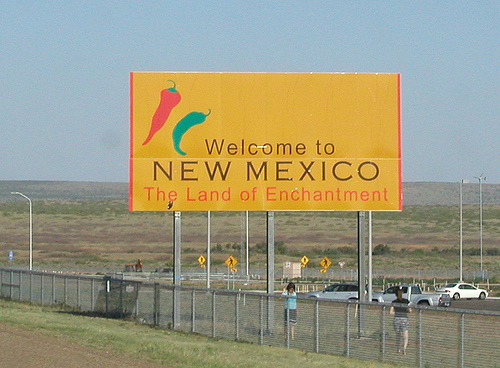 [faithx5]
New Mexico wineries have a rich history dating back to the 1600's, and have the distinction of being part of the oldest wine making region in the United States. In 1629 the first grapevines were brought to what is now the state of New Mexico by Fray Gracia de Zuniga, a Franciscan and Antonio de Arteaga, a Capuchin monk.
New Mexico wines were produced for religious sacramental use beginning in 1633 in the central part of the state, along the Rio Grande and continued for over 40 years. By 1800, nearly one million gallons of New Mexico wines were being produced annually. But, by the end of the century, New Mexico wineries fell to the plight of floods, droughts and Prohibition. Grapevines developed root-rot and New Mexico vineyards nearly ceased to exist.

The resurgence of New Mexico wines began in the 1970's once again establishing New Mexico as a wine producing region. New Mexico winery owners and growers have achieved national acclaim for their wines. The high desert climate creates the perfect environment for New Mexico vineyards to grow grapes including Cabernet Sauvignon, Chardonnay, Merlot, Riesling, Pinot Noir, Sauvignon Blanc, and Zinfandel.
New Mexico is divided into four wine regions: Northern, Central, Southwest and Southeast New Mexico Wineries. Enjoy exploring New Mexico wines on the enchanted wine trails of New Mexico.
Check out Southwest Wine Guide for some of the wine varietals being grown in New Mexico >>
This blog was originally published on Southwest Wine Guide, republished with permission.
---