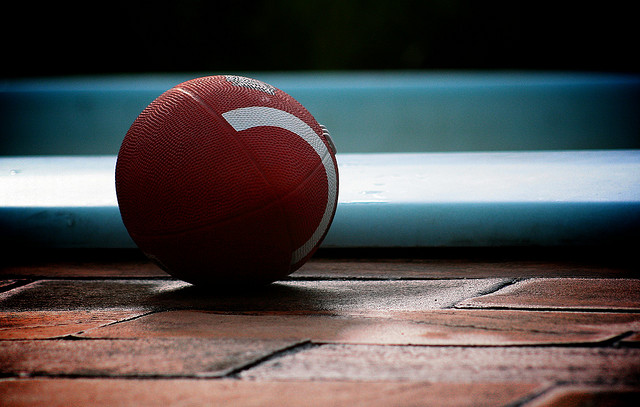 [Credit: Anderson Mancini]
The last time two road teams won both NFL Championship games was in 1997—so this year's Super Bowl will be quite a break with recent tradition. Now imagine for just a minute, your Super Bowl party wasn't just filled with the same ice cold beer you could virtually cheers your flat screen to when the multimillion beer campaigns came on, but instead, decided to offer wine at your party. What a nice break with tradition that could be, too. If you're thinking having wine at your Super Bowl party sounds weird, read on. And then welcome 2013 with open arms. It'll be a fun ride, promise.
According to ESPN and The Nielson Co., last year's game was watched by an estimated 111.3 million people. Clearly they can't all be beer guzzlers, right?
According to Michel-Schlumberger Executive Chef Michael Pryor, pairing wine with your typical Super Bowl food is easier than you might think, and party throwers are encouraged to try. At the helm of one of Sonoma County's finest wineries, Pryor is also an expert sommelier and eager to discuss this subject and suggest options.
"Pairing wine with traditional Super Bowl foods can be easy and quite fun. Use crisp, refreshing whites, like the 2011 Michel-Schlumberger Pinot Blanc with fried foods, salty snacks, and dishes that have a bit of acidity to them. Classic mac-n-cheese is a no-brainer with most chardonnays, like the 2010 Michel Schlumberger "Le Brume" Chardonnay," Pryor says.
Pryor goes on to explain that other popular foods such as chili, burgers, and BBQ call for a softer, plush red with plenty of fruit.
"Think Zinfandel, Grenache, or house blends which are typically made from several grape varieties in a lighter, ready-to-drink-now style," he says. "The 2010 Michel Schlumberger Maison Rouge is just such a wine that I have recently paired with BBQ ribs and grass-fed beef sliders," he boasts realizing even he is a bit ahead of the times.
Doesn't wine usually go with more upscale and fancy meals, I asked him?
"Since upscale comfort food has become mainstream in restaurants already, it's not a stretch to be thinking about which bottles of wine to open on game day," he answers. "The thought that wine is only for upscale meals or special occasions is vanishing faster than this glass of wine I'm currently drinking."
"I see wine drinkers of all ages (over 21 of course) coming to Michel Schlumberger, so enjoying wine is no longer perceived as pleasure reserved just for snobs or the select few," he explains. "I can't say that it's never happened, but I can see a time in the near future when a wine commercial will be shown during the big game, or at least during another high profile sporting event."
For now, we'll toast to then and keep our eyes peeled. That just might happen before my Eagles win a Super Bowl. We shall see.
By the way, if you don't plan on watching the big game on Feb. 3, you may be the only one. According to the above-referenced ESPN article, "The past two Super Bowls, along with the 2010 game between New Orleans and Indianapolis and the finale of M-A-S-H in 1983, are the only programs to exceed 100 million viewers in U.S. television history." So it's kind of a big deal.
---