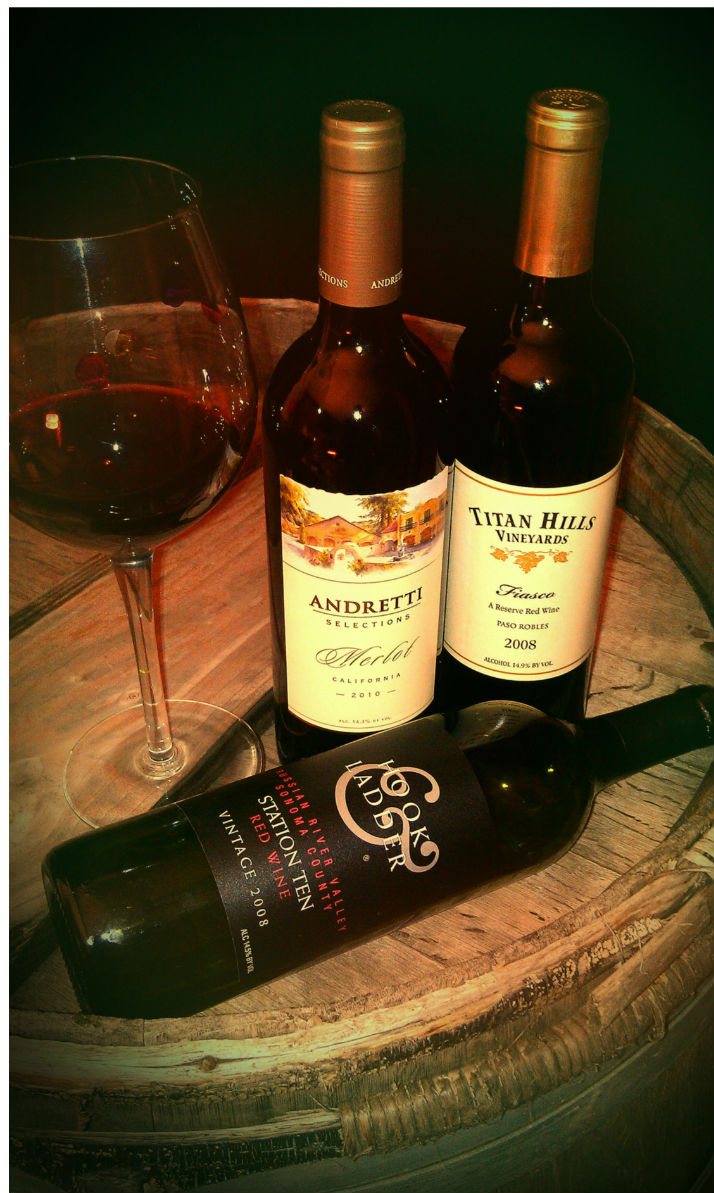 Picking just three amongst the vast wineries of California is a daunting task. Just like speeding down a highway where exits abound, luring you to choose them for the unknown adventure that lies ahead, so the wineries of California are tempting our palates with numerous adventures.

Andretti Selections Merlot 2010, with its deep crimson hue and intense aromas, is a fabulous place to start to share amongst friends. There's not one flavor that dominates; rather, there is an amazing blend of blackberry, plum, cassis, rhubarb, cranberry, nutmeg with a hint of vanilla that amaze all the way through to the silky finish. At around $12 a bottle, this is a wine that speaks louder and makes for an awesome red wine pasta dish or for just your daily sipping! Mario Andretti fans were rarely let down at the finish line and won't be let down at this finish too!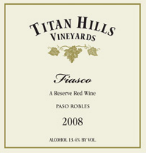 The next exit takes us to a Titan Hills Vineyards "Fiasco" 2008. This Mediterranean style blend with its bright garnet color is anything but a fiasco. This blend combines Syrah, Zinfandel and Barbera and tantalizes your senses with its dark fruit and spice, which seemed to have a burst red fruits at the finish. I love this one with a grilled burger with caramelized onions or my husband's favorite smoked baby back ribs! The average cost is around $22, but it can be hard to find, but worth the search.

We're going to come into the finish line with a blend by Hook & Ladder. My favorite is their "Station 10" 2008 red wine. This bold and peppery wine is a blend of Zinfandel, petite Sirah, Carignane and Alicante Bouschet. That didn't mean much when I uncorked this bottle, but this became a quick favorite with its rich dark fruits that are followed by a peppery sensation that leaves your mouth a bit tingly. A glass of this is very tasty with a semi-sweet dessert as the wine's peppery finish combined with the sweet, leaves your senses dancing. This wine can usually be found for around $22 and is another keeper.
My favorites tend to change as I keep adventuring down a new bottle, but I hope you'll enjoy the current ones and be sure to share some of your favorites with us.
---