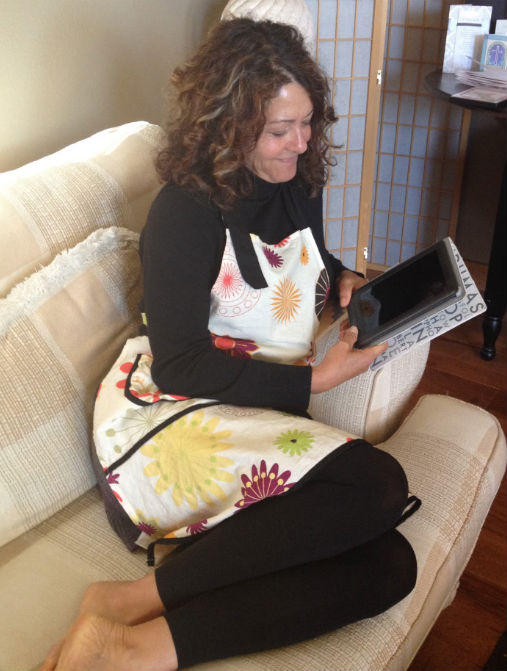 [Photo: Mrs. Poet compounding interest in wine on her Nook / Credit: Natalie Myers]
Went to the library
Checked out some books.
Perused through a few
Home a dozen, I took.
Poured from a box,
Got the fire to roar.
Cozy in chair,
I began to explore.
One weekend's study
Will prove me a scholar.
At the next party,
I'll look that much taller.
I opened the books
with that goal in mind.
The ladder of intellect,
began I to climb.
My teenager looked
and said, "Who reads from books?
All I need is my phone
and I have a Nook.
Your library's old school
YouTube is the game,
Vaynerchuk's TV brought
wine much more fame!"
Ignored the kid's smirk,
and went on with my reading.
What the bleep were we thinking
that night we were breeding?
The wine box soon emptied,
the weekend did fly.
Increased my knowledge,
of new wines to try.
Off to the liquor store
Palette afresh,
Ready to put all
those books to the test.
"I'd prefer an aged Beaujolais,"
lofty I said,
The clerk winked and said,
"I can tell you're well-read!"
---