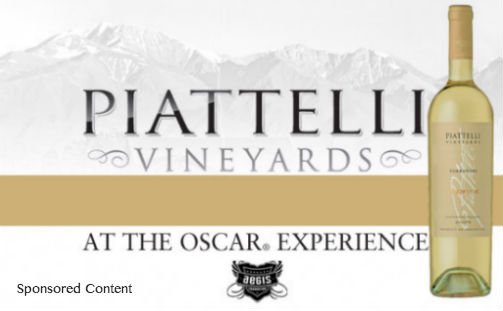 We at Piattelli Vineyards are proud to introduce our first sponsored content piece for WineTable.com. My name is Alejandro Nesman and I'm lead winemaker for our winery in Salta, Argentina. Our principal winemaker, Valeria Antolin, and I will be updating educational content for you all to enjoy on this site. Feel free to reach out if you have any questions about our winery and visit our profile.
Because Piattelli Vineyards is a sponsor for this year's Oscar Experience®, I thought it was a good time to share my love for the movies and why Torrontés is the perfect wine companion when watching a classic film.
One thing we strive for in creating Torrontés is for it to be drinkable on its own as well as when paired with a meal. It is a very crisp, satisfying wine that experienced wine drinkers enjoy for its uniquely balanced flavors yet is also enjoyable for less picky wine drinkers. When at home watching a great movie, especially a classic, many people like drinking wine to bring out a nostalgic feeling. I certainly agree and Torrontés, while I am a bit biased, is the best one I've found for the cause.
So when watching the Academy Awards this coming Sunday, know that I'll be raising a glass of Torrontés in a toast to all of you Piattelli fans and customers!
Until next time, I wish good fortune to you and yours.
- Alejandro
---