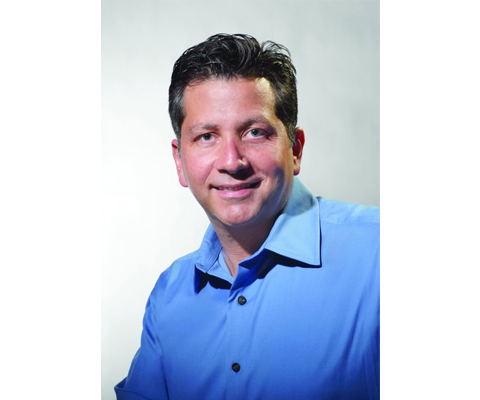 Some people hike for days in the hot sun and climb rugged mountain terrain just to sit face-to-face with their white linen loin-clothed, cross-legged guru to glean wisdom. We were lucky enough to find our wise guy fully clothed, standing as tall as possible, with a huge smile on his face, a glass of wine in his hand and a beautiful wife by his side. Anthony Giglio, the Wine Wise Guy.
Giglio is a New York-based wine expert, CBS Radio wine correspondent, wine speaker and author. He is the editor of the annual FOOD & WINE Magazine's Wine Guide which reviews around 1,000 out of close to 4,000 wines he's tasted. Anthony is extremely popular. His event calendar is chocked full of festivals, speaking engagements, tours and cruises. The 10-day tour of Sicily that he guides was sold out in three days.
"I'm blessed to call this work. I write about wine for a living, which is amazing," Anthony tells us. "I pinch myself every morning. I am actually paid to eat and drink and it has been a wonderful journey. In the early nineties I saw a magazine article about upcoming jobs in the future and it mentioned becoming a wine expert and I thought to myself, that could really work. I love food and wine, I'm from an Italian family, and I drank wine growing up. Kids got wine at the table and my parents poured a little cream soda in calling it a Spaghetti Spritzer. I loved wine! I always talked about wine, always drank it but I knew that to write about wine with authority, I wanted to learn from the great French sommeliers in New York City. I studied at the Sommelier Society and I was the youngest kid by twenty years. It was definitely an old man's sport at the time."
Anthony wisely chose a great career. He landed a job at the World Trade Center and eventually was given the opportunity to make an employment leap to FOOD & WINE magazine. This summer will be his 17th FOOD & WINE Classic in Aspen, an event that draws in much talent. (He'll be talking Italian wine—what else?)
"I've received inspiration from a lot of people. Cameron Hughes is really evident in the world's wine schools. He still teaches in New York and taught me that wine needs to be funny. It's a lot to tackle and people are intimidated but you have to make it funny. Joshua Wesson is my idol of wine speakers. He is like a comedian, witty and sharp and I've learned a lot from him too. I looked at both of those guys when I was just getting started to make fun of the whole notion that wine is anything more than fermented grape juice. Let's everyone relax and learn to trust your own palette and that's what it really comes down to. That's what I say to everyone now. Let's stop talking like its fancy, whether it's thirty dollars or three hundred dollars a glass, at the end of the day if you don't like it what does it matter?"
"A friend of mine just came back from Moldavia. He gave me a red blend from this small Russian outpost and it was Moldavian Bordeaux, so to speak, made from all the same grapes. It was absolutely delicious. You'll never find it here. It just opens your eyes that there is a big world of wine out there. So go off the beaten path to find exciting things. I always say to people, too, that are asking me what I like to buy and the joke is that I probably drink very expensive wine but the truth is, I am the bargain king. My whole career is based on finding bargains that taste expensive. I think you can find great values in any category and I should have Spanish citizenship for all the promotions I do for Spanish wines."



Mr. Boston's Official Bartender's Guide has been around for 75 years and Anthony did five editions for them. He knows a thing or two about mixing up a good cocktail. With his help, the book was brought back into vogue following a time period when the convenience of TV dinners and powdered cocktails had dusted the book's sleeve. He has also authored several original books about cocktails.
But it's not cocktails that continue to draw him to the Old World, its wine. Sitting on the couch, Anthony is relaxed and comfortable as he muses, "My most recent wine trip was on a cruise FOOD and WINE sponsored. We stopped off the coast of Spain and I went to visit the Anima Negra winery. Spectacular! Spicy, delicious, purple reds and unabashedly rough around the edges. These were not prissy, fancy wines. I loved everything about them. I love imports. The terrain was just crazy and unspoiled. Old nuns were up in the trees with ladders, banging on olive trees to get the olives down. I'm heading to Tuscany in two weeks for a research trip on a new vintage that is coming up," Anthony's eyes lit up with enthusiasm.
Try the Anima Negra Quibia or the Anima Negra AN >>
Anthony muses, "When I set out to be a sommelier, America was ranked 16th in wine consumption on the planet. We are now number one. America loves wine. We've gone crazy for it. I'd like to think I have had some small part in that, blabbering on about it wherever I go."
At the end of our conversation, Anthony leaned over and gave me an Italian sized kiss on the cheek and a hug. As he turned to leave, I whispered to William, "He's brilliant, Italian and did you notice how often he used the word, 'love'? He doesn't dress like Gandhi, but I have definitely found my guru!"
Learn more about The Wine Wise Guy at www.anthonygiglio.com.
---