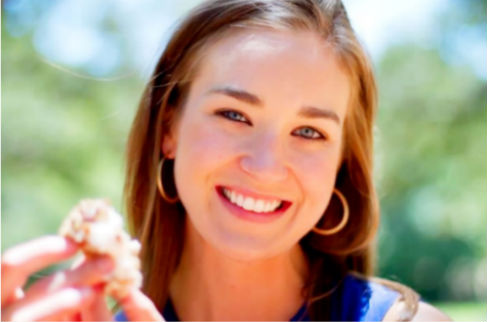 Sustainable wines could be called the small fish in the pond in the wine industry, but Taproot Wines owner Lauren Barnard believes the sustainable wine movement is on the rise. After studying journalism and spending the first part of her career working in international development on social and economic development projects, mostly in Africa, with stints in Ghana, Uganda, Kenya, Egypt and Brazil, it's no surprise that those experiences played a large part in shaping her Taproot Wine's identity. Taproot Wines is a company that specializes in sustainable wines and wines on tap.
Barnard is awed and humbled by the beauty of the earth every day, and living in San Francisco has only elevated her appreciation. She believes as this earth is our only home that we have to protect it and by promoting sustainability in whatever you do, can only lead to good things. She believes even greater than the environmental aspect, choosing to do something sustainably really promotes a sense of community. Sustainability naturally lends itself to a more thoughtful approach to production, which leads to a more thoughtful approach to everything surrounding it, including people and relationships.
You've seen her articles about sustainability and wine on WineTable.com. Now get to know the person behind the articles. Lauren Barnard shares her thoughts about the sustainable wine industry and introduces you to Taproot Wines.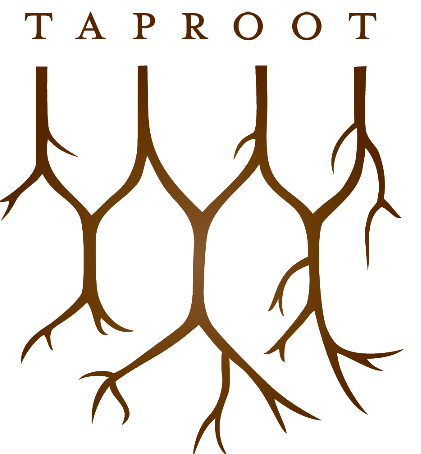 RS: What was your "A-Ha" moment when you knew wine was going to be your career?
LAUREN: It was on a bike ride, which tends to be the best thinking times for me. I had the entrepreneurial itch, and I knew I wanted to do something that reflected my passions, values, friendships and experiences. Wine was always a love and business consideration of mine, but I wasn't sure where to focus my energy. While cycling through Golden Gate Park in 2010, I thought, "You know what this park needs? A wine truck. People should be able to picnic in the park in a new way." From there, I became obsessed with researching about wine on tap and sustainable wines. It kept me up at night, which led to starting a wine blog about that very concept. When I couldn't sit back and continue watching the sustainable wine industry grow without participating in it more fully, I started Taproot. The idea has since evolved from the wine truck, but it's still keeping me up at night, so I know I have found something that I equally love and am challenged by.
RS: Where did the Name Taproot Wines come from?
LAUREN: Taproot Wines is symbolic for the growing, sustainable wine industry. A taproot is the primary root of a plant in which other roots sprout and grow. The sustainable wine industry and wine on tap movement are still largely at a grassroots level with so much potential for scale. Taproot Wines is a symbolic as an anchor for that growth potential.
RS: What's the key difference in a Biodynamic produced wine?
LAUREN: Biodynamic is an entirely closed system, meaning nothing from the outside is brought in to assist in the grape growing or production process. A true Biodynamic vineyard has to create a symbiotic relationship between organisms to foster a thriving equilibrium that supports quality grape production. It takes a huge amount of intuition and care from producers to make all of the pieces come together successfully. This is what makes it so special because it is so difficult to do well. Just to clarify, Taproot doesn't do Biodynamic wines entirely. All of our wines are sustainable and many are organic and Biodynamic, but Biodynamic is not our sole focus.
RS: What wine region do you wish more people tried?
LAUREN: The wine regions of South Africa are hugely underestimated in the United States. I fell in love with wine by drinking South African wines, and it is such a surprise to me how few South African options we see in the United States. I am excited about the four South African wines we have in our bottled portfolio right now, and hope to get other people more exposed and excited about South African wines.
RS: What do you feel women bring to the table in an industry that's been mostly dominated by men?
LAUREN: Men and women are inherently different, and we are different in ways I admire from both sides. Professionally, however, I don't think women necessarily bring something different to the table than men, even in the wine industry. We really are equals in terms of our capacities to contribute to a professional environment, so to distinguish our professional qualifications by gender only continues to promote a male-dominated working environment. This is not to ignore the fact that men still largely dominate the wine industry, though. What we can bring to the table is this very attitude of equality while continuing to seek positions of leadership.
RS: What would be your one piece of advice for women pursuing a career in the wine industry?
LAUREN: Don't be afraid to go against the grain a little. You don't need to become a sommelier or follow a traditional educational path to get into the wine industry. Try to find the area within the industry you can differentiate yourself. Ask questions, take risks, and be confident that you have a unique and interesting view of wine that others will appreciate.
RS: What does Taproot Wines look like in five years?
LAUREN: I hope Taproot can help lead the expansion efforts to scale wine on tap to become an easily obtainable product across the country. In five years, people should have access to a keg of wine like a keg of beer. But first, we need to make wine on tap accessible directly to individuals and get individuals to see its benefits first hand, which is a major focus of Taproot's and why we are largely focused on the event space. I also see Taproot supporting education and awareness about sustainability and helping those efforts scale within the wine industry.
RS: Can you explain the stainless steel kegs? Are both red and white wine served from them?
LAUREN: Stainless steel kegs provide a neutral environment for wine to be housed. The wines are then pushed through the kegs with gases that are gentle on the wines, such as a nitrogen and CO2 mix. These gases further protect the wine from oxidation. Both whites and reds can be served from stainless steel kegs. A wine that is especially complex needs the aging benefits from the bottle, so younger, lighter wines work best on tap.
RS: Why choose wine from a boutique winery?
LAUREN: Boutique wineries bring a unique and interesting approach to wine in a hard-to-penetrate environment. People love traveling from around the world to visit Napa Valley because there are wines here you can't get anywhere else. Taproot Wines is striving to bring this similar experience. We have partnered with suppliers who have searched around the world for producers that not only make beautiful wines but who also are incredibly committed to their land and people. It makes the wine experience more memorable when it comes with a special story.
RS: What has been the best lesson you've learned from working with sustainable wines?
LAUREN: My biggest lesson learned so far in working in the area of sustainable wines is that when wines are produced in a sustainable, organic or Biodynamic way, you are getting a true reflection of the terroir. You are seeing the purest reflection that particular piece of land has to offer. Because wine, the land and the climate is constantly evolving, you truly are experiencing a moment in history through a particular vintage that cannot be duplicated. It's a special way to feel connected to nature.
RS: What do you feel is the number one factor women look for in a wine?
LAUREN: Conversation. Whether it's a conversation among best friends or through the words from the book you are reading in your bathtub, wine evokes a communicative element that connects us.
RS: What woman from history or current, rather real or fictional, would you compare yourself too?
LAUREN: I can't compare, but I definitely have many that I admire. One group of women that has been especially influential to me is the Cama Network, which is a network of young women entrepreneurs founded through the Campaign for Female Education (Camfed). When I was working for Camfed, I witnessed women from some of the most rural and challenging places in Africa overcome extraordinary obstacles to become entrepreneurs and provide for their families and communities. Looking at where I came from―a country with so many resources and possibilities―I saw no excuse not to try in honor of them and in honor of my opportunities as an American woman. In the future, I hope to be able to provide support to similar groups that encourage education and entrepreneurship.
RS: If I were producing a movie about the making of Taproot Wines, what should the title be?
LAUREN: "Small fish in a big pond eats big fish and wins." The sustainable wine industry is still small and fighting its way through a lot of dominant producers who have held the market presence for decades. I also don't come from a background or family in wine, so I am still learning the ropes. Taproot Wines is small but mighty, and with a continued commitment to our mission, I am confident we can become influential in helping the sustainable wine industry thrive.
RS: Does social media play a role in getting the Taproot Wines message out to the masses?
LAUREN: Certainly. Social media is an intrinsic part of any business now. We plan to use an integrated approach among many social media platforms to get people involved, teach about sustainability, and share our stories. One example is by continuing to blog. It is important that we continue writing not just about what Taproot is doing but what the rest of the sustainable wine industry is doing to raise awareness and connect industry members together.
RS: Are the wines Taproot offers available anywhere or mainly in California?
LAUREN: We are only licensed in California at the moment, but have plans to expand to other states.
RS: Can you tell us in comparison to bottled wine, how much wine a stainless steel keg holds and how long it can last?
LAUREN: A bottle of wine holds 750ml, or roughly 4.5 glasses of wine. A keg holds 19 liters and 130 glasses of wine. A keg also stays fresh up to one year, even after you tap it. Bottles are heavy and expensive, putting a lot of resource strain on the planet and are difficult to transport. Unused wines in a bottle at the end of a night spoil easily and money literally gets dumped down the drain. Wine on tap just makes sense on so many levels. And as the technology has improved to foster great wines on tap, I have no doubt this concept will scale to an industry norm.
RS: Is Taproot Wines a wine distributor company, a retail company or events company?
LAUREN: Taproot Wines is licensed to sell directly to individuals at the retail level and to distribute to bars and restaurants. While we don't consider ourselves a fully comprehensive events company, we partner with hosts, event planners and caterers to provide a unique wine portfolio to complement their planning efforts.
RS: At the end of the day, what is Taproot Wine's primary goal?
LAUREN: Stripped of pretense and old world tradition, Taproot Wines strives to provide an innovative yet thoughtful approach to wine that focuses on people and the lasting experiences wine can help create.
To Learn more about Taproot Wines visit the website, read Lauren's blogs, Follow Taproot on Facebook & Twitter. Join WineTable today and connect with Lauren and me and together we'll discover unique wines, gadgets and more…
Want to read more about women in wine? Check out our other articles in the Women & Wine series >>
---