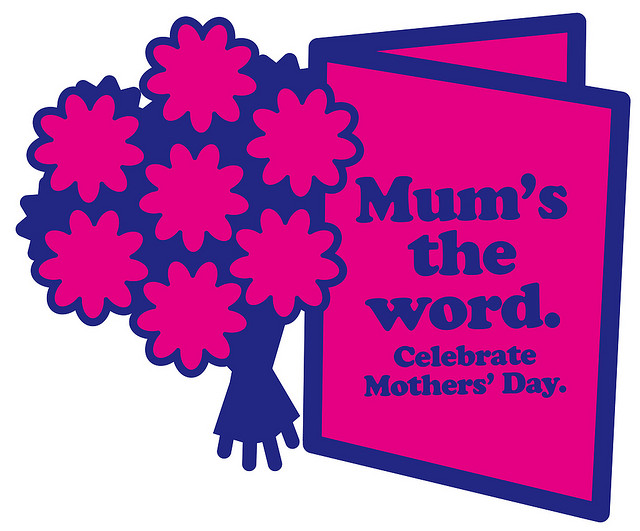 You may be asking yourself what to get Mom for Mother's Day. If she is a wine enthusiast with a creative soul or a sharing spirit, here are a few fun and economically friendly ideas to consider. Even if she isn't much of a drinker, these ideas will aid her entertaining spirit and may be the centerpiece of the day that celebrates her fun loving, social centered, conversational side.
First, the Volere Wine Couture purse may tickle her fancy. It contains artisan wine from Veneto, Italy in a unique package of a purse. Your choices include Pinot Grigio, a fruity, light citrus wine; Pinot Noir, a light, food-friendly red; or a pink Rosé, filled with an intense strawberry boutique for the adventurous palate. Who can argue with a 2-for-1 gift of wine packaged in a colorful and creative handbag shape? It contains 1.5 Liters of wine, so there may be enough to share with other guests over a long weekend of visitors. On the shelf at $12.99 or so, this makes an affordable gift that is sure to get her to smile. (Once you try it, review it here.)
Mom-Only Wines (for those rare nights off from the boys and kids)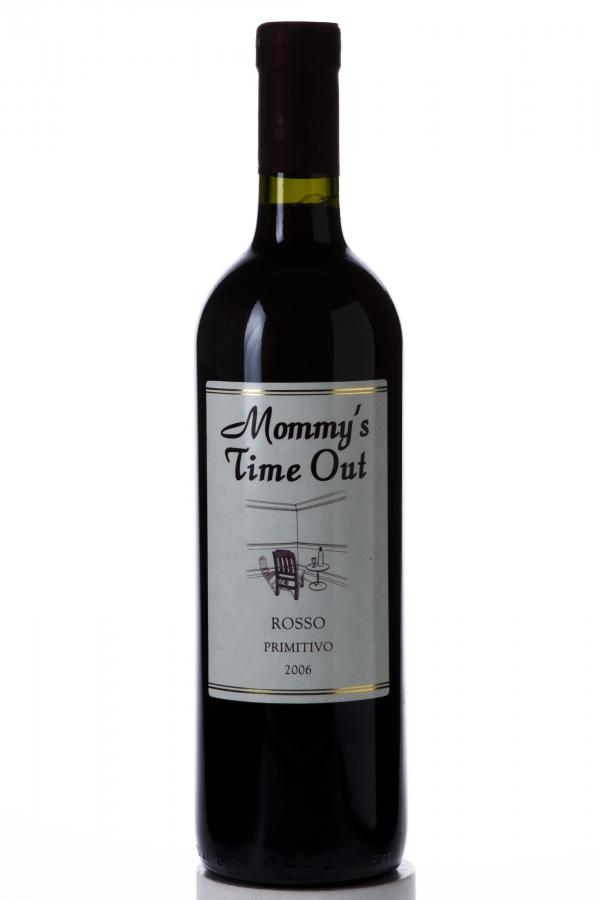 Certainly wine bottles are no stranger to creative labels and now kitschy names targeted to the stay-at-home mom or mom on the go. Mommy's Time Out is no exception and a hot seller for a perfect gift idea on Mother's Day. A great Pinot Grigio from Italy with citrus notes and an easy price to boot.
Mad House Wife, Girls Night Out, and Mommy Juice are all funny and playful names of wine that are marketed to the women who balances the demands of family, work and the increasing need for balance in life.
Shareable, Huggable, Multi-Faceted Wines
Another option that comes to mind is a box of wine. Octagon-shaped wine boxes are all the rage in the wine world and also make a sound gift for the wine loving mom or mother in law on your list. Unlike the typical square boxed wines, look for octavins from Big House, Monthaven, BOHO and others. Again, creative marketing utilizing unique packaging draws attention to the wine inside as well as helps them stand out on the shelf of multiple choices. Truly a step up from average box wines, these wines contain good juice, though table wine, that is sure to please your Mom and not be embarrassing to the gift giver. The octavins range from approximately $21 – $25 on the shelf and hold three liters or four 750ml bottles of wine.
A Rosé for the Rose in Your Life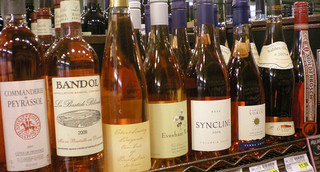 Lastly, Rosé wines are on trend in particular this spring. 2012 was a tremendous year for robust fruits in France and thus the wines produced and bottled are favorable. The best are from Provence offering lovely strawberry notes and floral noses that pair incredibly well with cheeses, salads and fish. I can recommend Saint Roch Les Vignes Cote de Provence Rosé as an exceptional and affordable choice under $20. You could add a small basket of fruit, cheese and crackers and a hand painted wine glass for a complete gift basket. I like to collect locally made items to send to my mom, that way you share a little of your world with her and still support the local business owner.
Since the era of kings and queens, wine has been a traditional gift given to those we respect, love and appreciate. So, let your local wine shop purveyor assist you with finding the perfect option for your mom this year. Hopefully the ideas above give you some directions you can go to satisfy the most interesting palates even beyond the Mother's Day celebration.
Rose wine image by Jamesonf used through a Creative Commons 2.0 license.
---