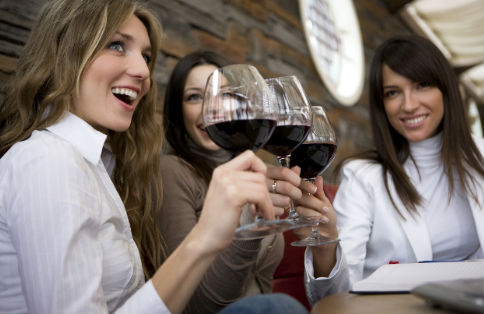 A lot of things get better with age: wine, cheese, leather, your favorite jeans. And, hopefully, WineTable.
The past few months have seen quite a few updates on our website, and we're excited to update you, our favorite wine community, on our progress.
We launched WineTable because we saw a need in the market for a better way to connect people to the plethora of incredible wines being produced today.
Need I elucidate on the gift wine is to mankind? Wine is delicious to drink on its own. It makes food better. It's a topic of conversation. It's a reason to be social.
Our goal has always been—and remains—to help you find great wine, drink it, heck, even learn a little something about it. So now, along with the other features of the website—our wine database, our food pairings guide, the blog—we're making it easy to pinpoint the best places to go to get a good glass of the stuff. Say hello to our recommendations and deals search engine. (And you say, "Hi.)
Give us your palm and we'll read your wine mood: Actually, our mood test is less about your mood, and more about demonstrating the similarities in the taste profile between coffee and wine. Goal's the same as with everything else we're trying: to make you more vinously aware and daring. So go ahead.
Socially-aware recommendations: Don't take our word for it. When you search the new wine bar finder on WineTable, you'll find the top wine bars in your area—recommended by others who go there. What's better than a whole bunch of other awesome people pointing out your own path to awesome adventures in wine? Invite a friend or a dozen to join. You can find wine bars in Chile, London, Dallas, Duluth, Hong Kong—wherever you are, or wherever you will be.
Good times, great deals: We love good deals, and we know you do too, because you've told us so. That's why, in addition to socially recommended wine bars, we're mixing in cool deals that involve drinking wine while doing something else: jabbering with your pals, painting, cruising down a famous body of water. You multi-tasker, you.
Search for wine bars and deals >>
Oh yeah, the wine database: The thing about wine is, it ain't soda. Meaning, there's plenty of variety. Consider this: there are more than 55,000 wines in our wine database. That's basically 55,000+ reasons to hang out with your besties. So please, let us guide you on your quest to make every day one to remember.
As always, we're impatient to hear what you think. So leave a comment here, or shoot me an email at whitney@winetable.com.
---