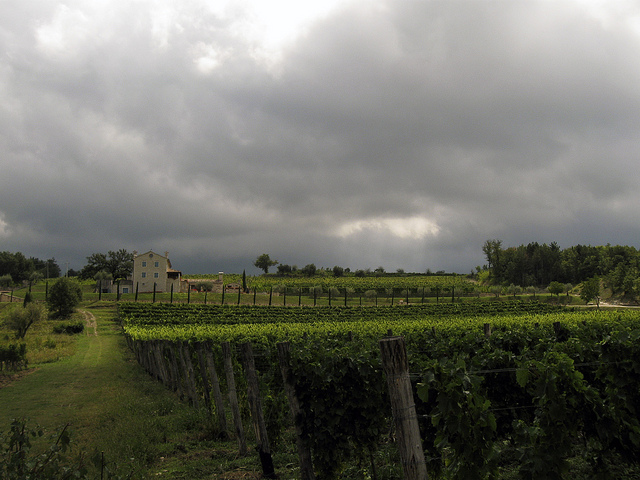 [A Croatian vineyard near Momjan / Ai@ce]
Croatian wines are quickly gaining a following in the United States. Since the mid 1990s, the culture of wine production has significantly branched out from thousands of small vineyards run by families as hobbies (which still exist) to include private wine estates producing wine on a larger scale that appeal to wine drinkers in the U.S. and beyond.
The Bastianich family, for example, started producing wines from vineyards along the Italian/Croatian border in 1997. According to Wines of Croatia, a U.S.-based organization that raises awareness about Croatian wines, buzz is increasing on the boarder where the best sauvignon blanc is rivaling its neighboring Italian wines. The hype is not showing signs of slowing down anytime soon, although its entry into the European Union this summer may cut down on Croatian 'Teran' winemaking.
Croatia's story has much in common with other former-Communist countries. Where once large, state-controlled wineries and generally quite low-quality wine was the norm, increasingly, the younger generation is building a business of making wine from this area.
"Croatia has a young generation of winemakers who have taken over family farms, and like their neighbors in Slovenia, many are embracing organic and biodynamic farming and are making wines that fall into the 'natural' category with wild yeasts," Tom Cannavan wrote in 2011 in an article on the rise of Croatian wines.
In his article, Cannavan reported there are now more than 800 commercial wineries in the country. Croatian wines have three levels of quality. The top one, Vrhunsko (followed by Kvalitetno and Stolno), has a number of strict requirements. First, it cannot include any chaptalisation, that is, adding sugar to unfermented grapes to increase alcohol levels after fermentation. In addition, it must have low alcohol content and minimum extract levels, and a tasting panel must approve its quality and taste based on the given varietal origin.
Winemakers produce both red and white wines, with the coastline and islands (there are more than 1,000 of them) representing the best areas for white or traditional yellow wines (often kept in contact with the skin for quite a white), which pair beautifully with the very available seafood. Southern Dalmatia is the heart of red wine territory, with a zinfandel offspring, the Plavac Mali, growing with much success. From these areas, Croatian winemakers proudly took home 27 medals—eight of them gold—from the 2009 Decanter Wine Awards.
Wines of Croatia Founder Cliff Rames recounts his tasting of a 1963 Graševina "Arhivsko vino" (archive wine) from the Kutjevo winery—worth reading for the description of the wine and reverence for its historical value.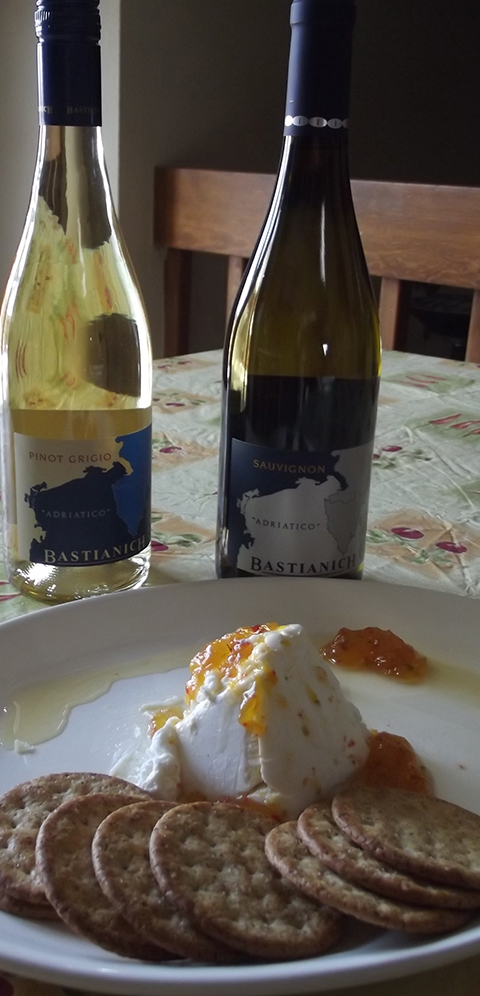 Around 65 percent to 70 percent of all production is white wine. The Bastianich family produces stellar Sauvignon Blanc, Fruilano and other Bianco blends from an area traditionally know for single varietal wines. Native varietals such as Tocai Friulano, are unblended to showcase the uniqueness of the grape. The pinnacle of this being Tocai Plus, a particularly complex example made with late harvest and dried fruit from a single vineyard of 60 year-old vines.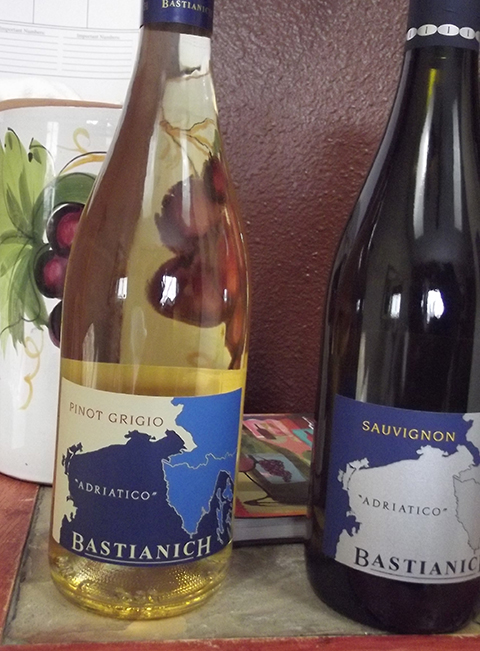 If you are looking to travel (or at least taste) through a somewhat unchartered area and relatively new place as far as the history of wines go, find the eastern European section of your wine shop as ask for a Croatian wine. Not only are these wines increasing in popularity but their quality is significant enough to turn even the heads of Italian winemakers.
Find one of these wines of Croatia and review it here >>
Here's an interview and tasting with Wines of Croatia Founder Cliff Rames and Gary Vaynerchuck:
---