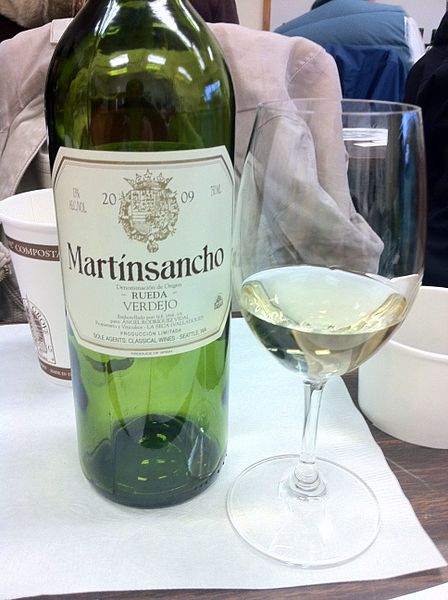 [Credit: Rueda Verdejo by Agne27]
Verdejo is little-known in the United States, even though we are one of the very few places outside of Spain that actually has a planting of this aromatic white wine grape. Named after the green color of the grape, Verdejo likely originated in North Africa and travelled to Spain with the Moors. Traditionally used to make fortified wines, known as Palido and Dorado, Verdejo has gained new life and a fresher more lively style thanks to Spanish vintner Marques de Riscal who saw the potential for dry white wines from the Rueda.
Rueda, a Spanish DO located in the heart of North Central Spain, has been a center for wine production since the 11th century. A high, flat plain that experiences extreme seasonal changes with hot summers and cold winters, it is balanced with relatively generous humidity and a lot of sunlight. This climate informs and enriches the grapes grown in the region.
An early-ripening grape, Verdejo produces small bunches of thin-skinned green grapes. Production tends to be low and the grape is susceptible to powdery mildew, but with care in growth and handling, which can include night-time harvesting to keep grape temperature low, it can produce a full bodied juice with high acidity and strong citrus and vegetal aromas.
Dry white wines from Rueda are most commonly made with Verdejo as either the sole varietal or at least the informing flavor, sometimes blended with the Sauvignon Blanc, Viura or Macabeo grapes. These refreshing white wines combine medium to full body with spicy citrus and nut flavors balanced by a lot of refreshing acid. Depending on the winemaking process and the inclusion of oak barreling Rueda Verdejo white wines can be enjoyed refreshingly young within a year or two of harvest, or can age for upwards of five years, getting darker and nuttier with age.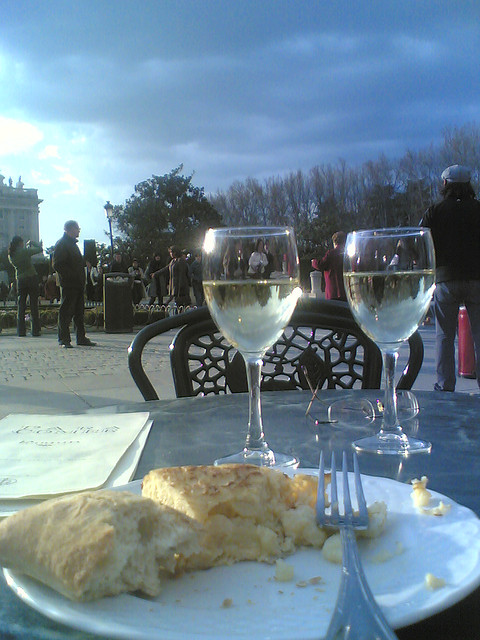 [Credit: A Verdejo lunch in Madrid by Poldavo]
Verdejo pairs with food in much the same ways as a Pinot Gris or Sauvignon Blanc. It is a good wine to pair with vinaigrettes, olives and other sharp foods, it also does well with simple omelets, seafood and shellfish. It matches well with items that exhibit acid and can stand up to rich flavors; a surprising match for Verdejo are the classic rich dishes from China with lobsters and prawns. Another classic match is a rich seafood paella, this wine can stand up to but not overpower the gamut of flavors from this expansive dish.
Verdejo makes for a great afternoon snacking wine. The key is to pull the wine out of the fridge and let it warm up for a half an hour. As it warms, the flavors and aromas really open up. Try it with a plate of nuts and and the nuttiness of the wine will really come to the fore.
This is a great wine for the summer and spring and really brings a green freshness to your palate with a lot of lovely acid balanced by just a bit of nuttiness. Verdejo is a very flexible wine and now that it becoming available on shelves in local wine stores, it is one of the best values available to a knowledgeable consumer.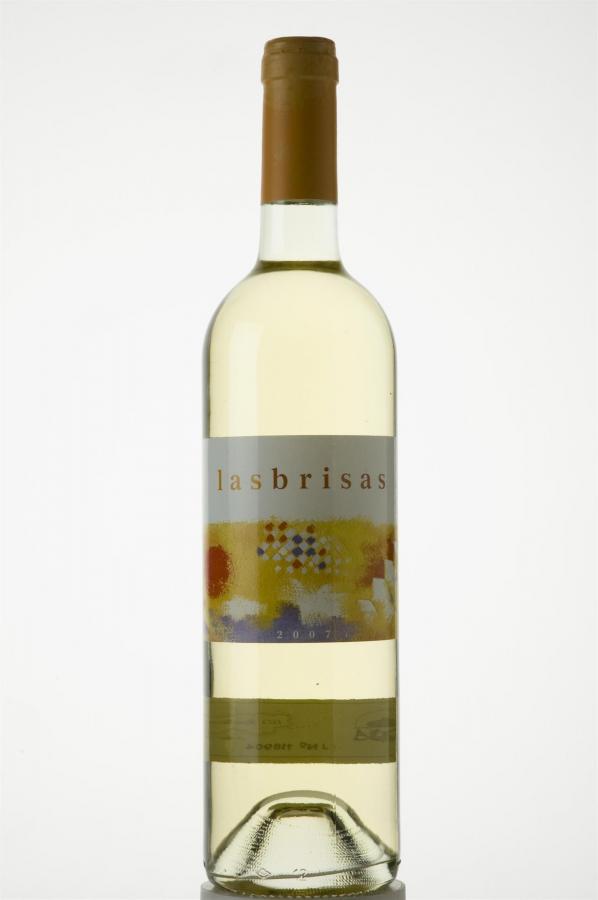 I recently enjoyed a bottle of the las brisasa Rueda, made from 50% Verdejo, 30% Viura and 20% Sauvingon Blanc. A great value wine that is perfect for a spring day.
Name: Verdejo
Species: vitis vinifera
Origin: Spain
Color: white wine (green grape)
Other names: Boto de Gall, Boton de Gallo Blanco, Gouvelo, Verdal del Pais, Verdeja, Verdejo Palido, Verdelho, Verdejo blanca, Verdejo blanco
Notable Regions: Spain, United Stated
Common Food Pairings: Tapas, bitter salads, olives and other spicy acidic foods, also good with simple light dishes of eggs, seafood and shellfish
---