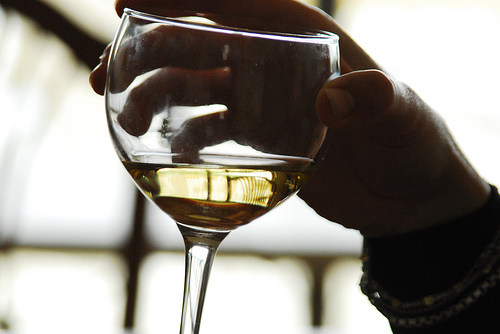 [Credit: Last Sip of Wine by paulaloe]
If you thought Spanish white wine was limited to Sherry, think again.
New York Times wine critic Eric Asimov recently chronicled his tasting of 20 Spanish albariños. As a whole, he says, this is a body of crowd-pleasing wines, "consistently pleasant, refreshing wines, resolutely dry, relentlessly citrus-flavored and, with the exception of our favorites, abidingly uniform."
It was the few wines at the upper end he tasted which he said gave him insight into the experimentation of some producers who are starting to explore the possibilities of the wine.
---