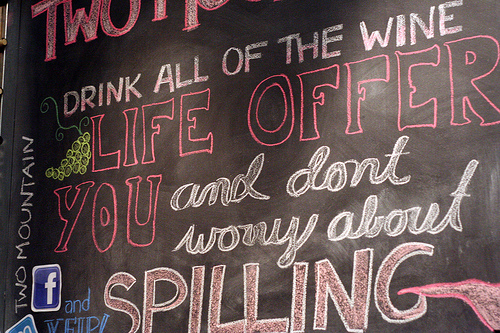 [Drink the wine life offers / Doniree Walker]
The best thing about wine tasting is discovering new favorite wines and getting to know some really innovative and quality winemakers. The worst part, or perhaps the trickiest part, is figuring out transportation. If you're going make a day of tasting at different wineries, you need a driver or some sort of arrangements.
That difficulty disappears though, if say, 11 of the tasting rooms you plan to visit happen to be within walking distance of each other. At Vintner's Village in Prosser, Wash., that's exactly what you'll find. Eleven tasting rooms (plus a wine bar featuring wines from two additional vineyards) greet you on a 32-acre site conveniently located directly off of Highway 82, just under an hour south of Yakima. The tasting rooms are walking-distance apart, connected by trails between streets named Merlot Drive and Chardonnay Avenue.
Of the 11, I visited four on a trip through the Yakima Valley: Thurston Wolfe, Gamache Vintners, Milbrandt Vineyards, and Airfield Estates. Below, some highlights and favorites from each, and the full list is included at the end.
Thurston Wolfe
11 a.m. isn't too early to be tasting wine and sampling ports, is it? No? Good. Because that's how we kicked off the day, by sampling some beautiful reds and ports at Thurston Wolfe.
We didn't sample any whites here because we were in town during the Yakima Valley's Red Wine & Chocolate Festival, and Thurston Wolfe kept their reds and ports front and center.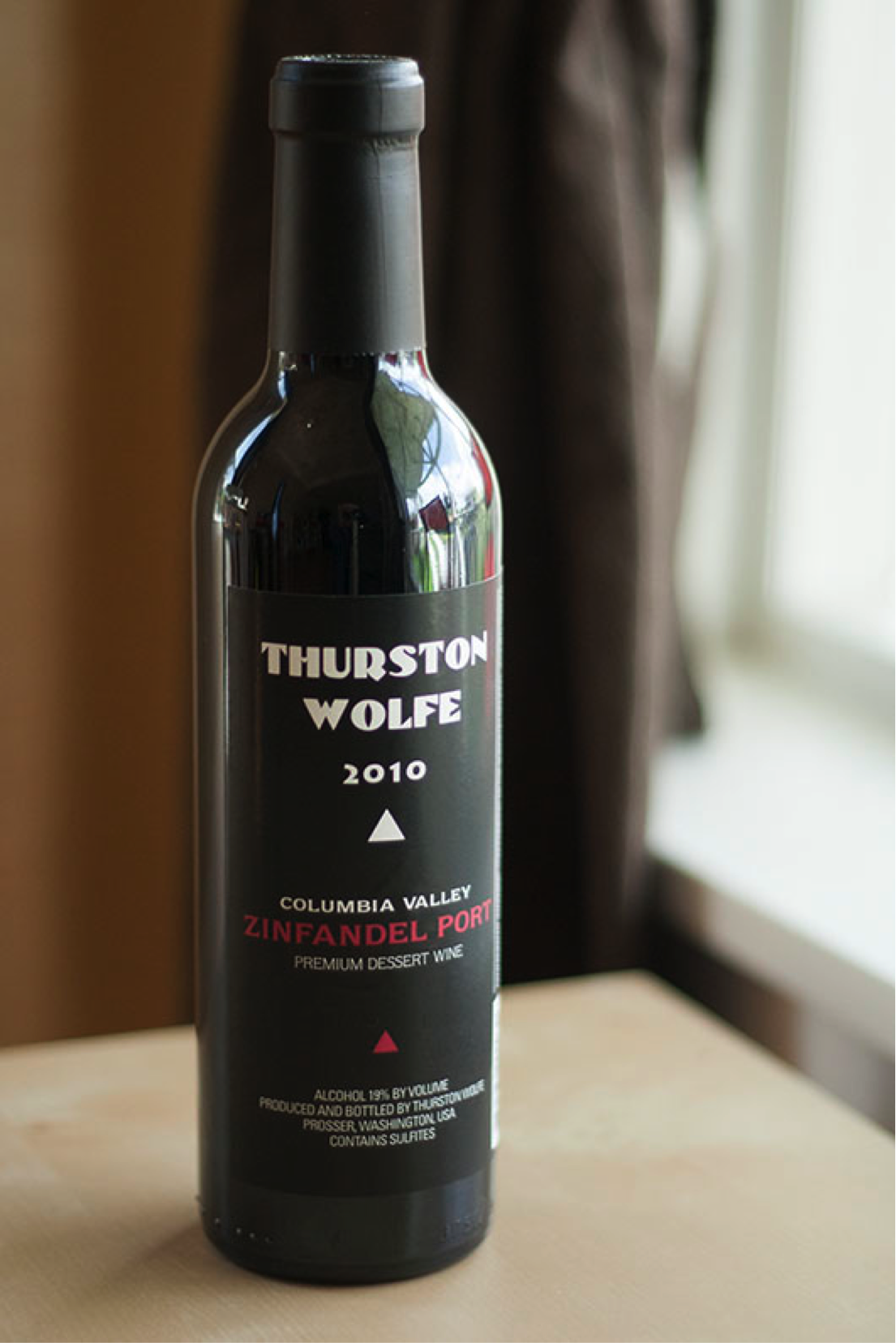 I love a good fortified wine, especially port, and this Zinfandel Port was good enough to go home with us (which it did).
Gamache Vintners
Gamache was a lovely experience, and sampled their favorite reds with some chocolate covered strawberries. Ah, but these weren't just any chocolate covered strawberries.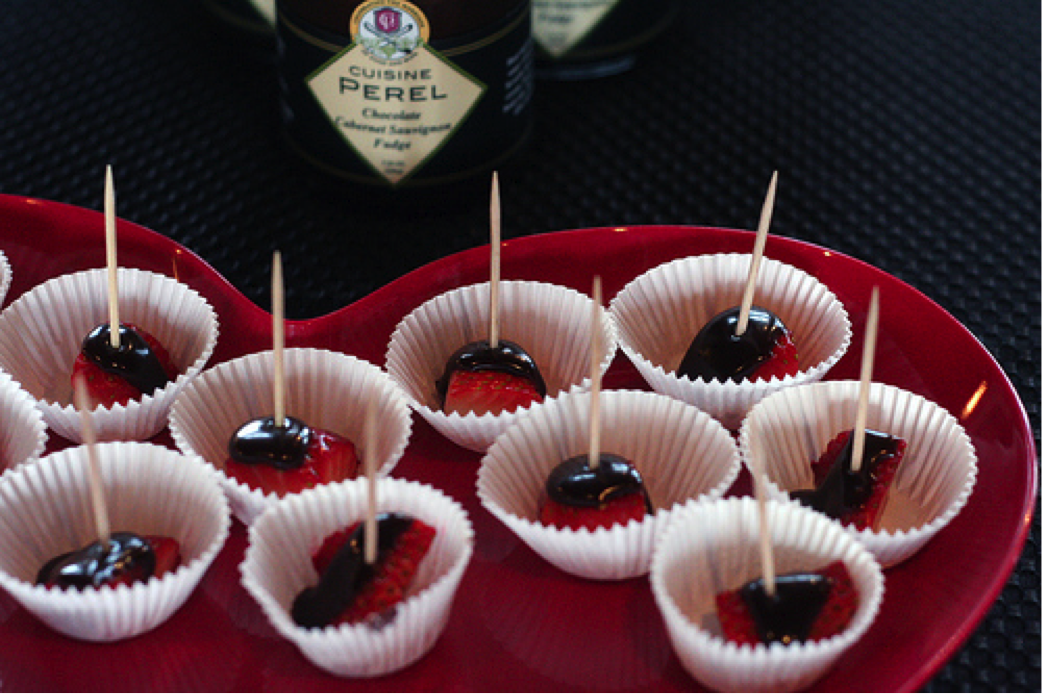 The chocolate syrup used to drizzle over the top of these sweet, fresh strawberries was a Cabernet Chocolate sauce that was melt-in-your-mouth perfect with its cabernet sauvignon pairing.
Milbrandt Vintners
Milbrandt was easily my favorite overall experience. While Thurston Wolfe and Gamache were great, welcoming, and lovely wines, Milbrandt offered an even more personalized experience by providing us with two options of tasting and pairing menus that had been created specifically for the Red Wine & Chocolate Festival.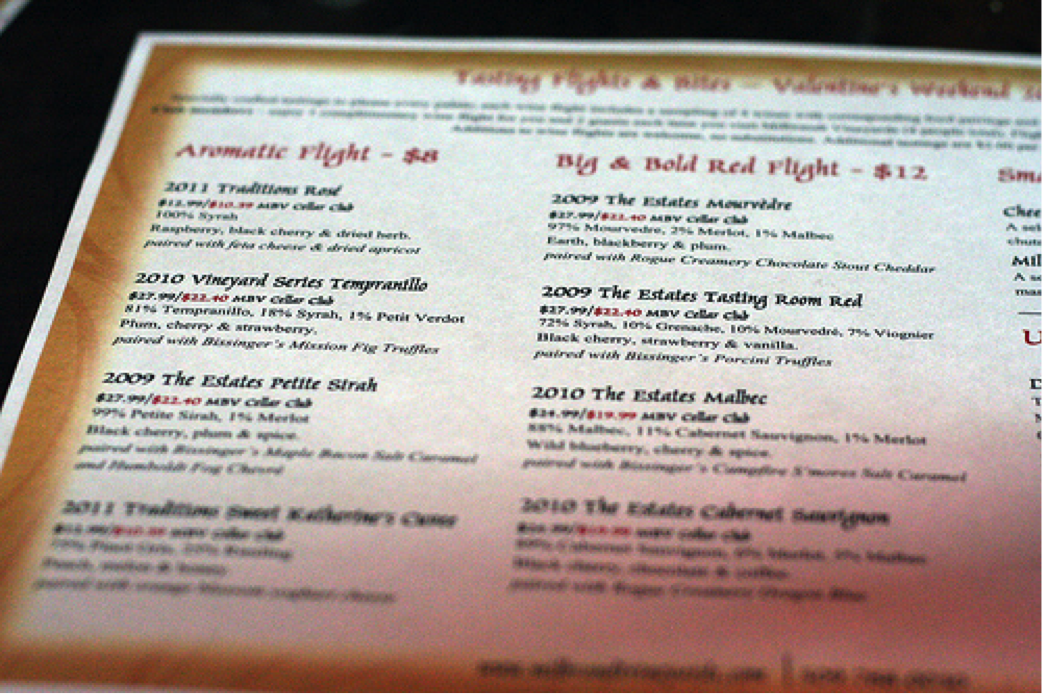 Not wanting to have to choose, my companions and I split one of each flight so that we could sample everything. My take-home loot included the 2011 Traditions Rosé, two bottles of the Sweet Katherine's Cuvee, and a bottle of the 2009 Estates Petite Syrah. I learned a lot about Petite Sirah (and other less spotlighted grapes!) throughout this entire region, and this one in particular was fantastic.
The pairings were perfect. There were cheeses, chocolates, fruits, and crackers that were all perfectly matched with their wine counterpart. While I enjoy tasting rooms that let you create your own flights, choose your own tastes, and build your own experience, this perfectly paired tasting menu at Milbrandt was exactly perfect for sampling the best of the best wines and the best of the best local flavors.

Milbrandt had a really great vibe as well, and this is the type of place I could see hanging out for drinks and appetizers on a weekend afternoon. Very welcoming, very cozy.
Airfield Estates
I was especially excited to visit this one because the Airfield 'Vineyard Salute' Bombshell Red is one of my favorite go-to reds (right up there with Maryhill's Winemaker's Blend, and even more recently both the Merlot and Cab Sauv from Owen Roe's Sharecropper's series), and I was excited to check out its home.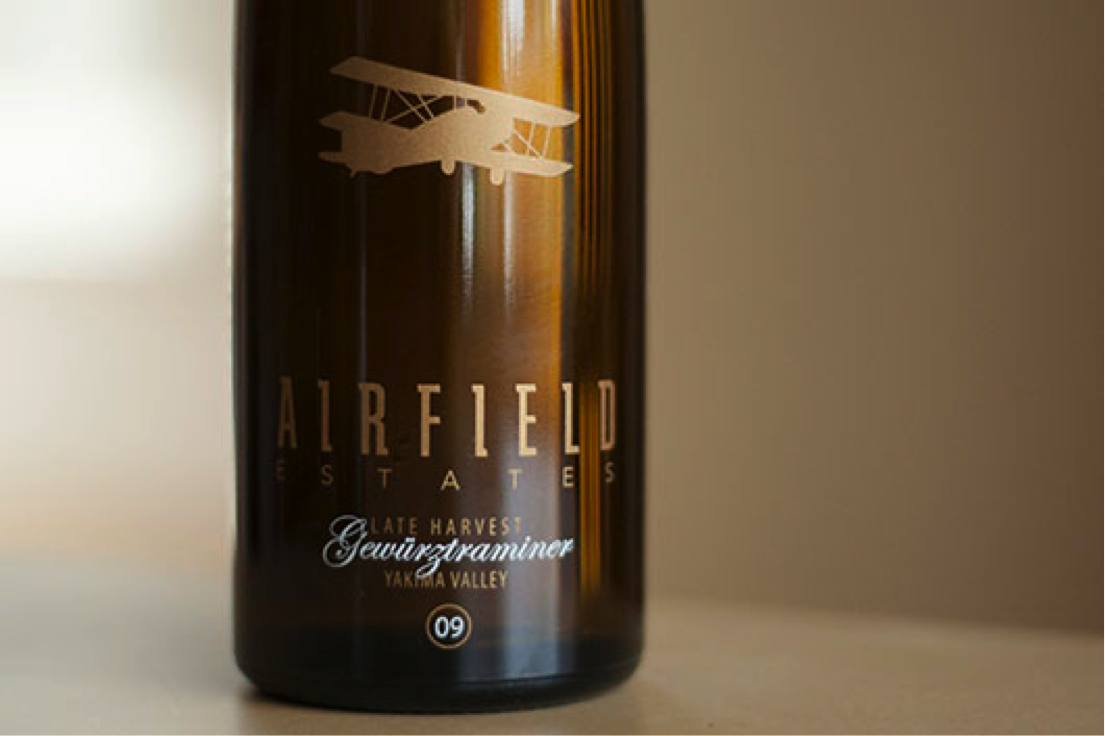 We were greeted here with a wine barrel airplane, and then made our way inside where we tasted wines, grapeseed oils, popcorn, and chocolates, and other local goodies from neighbors nearby.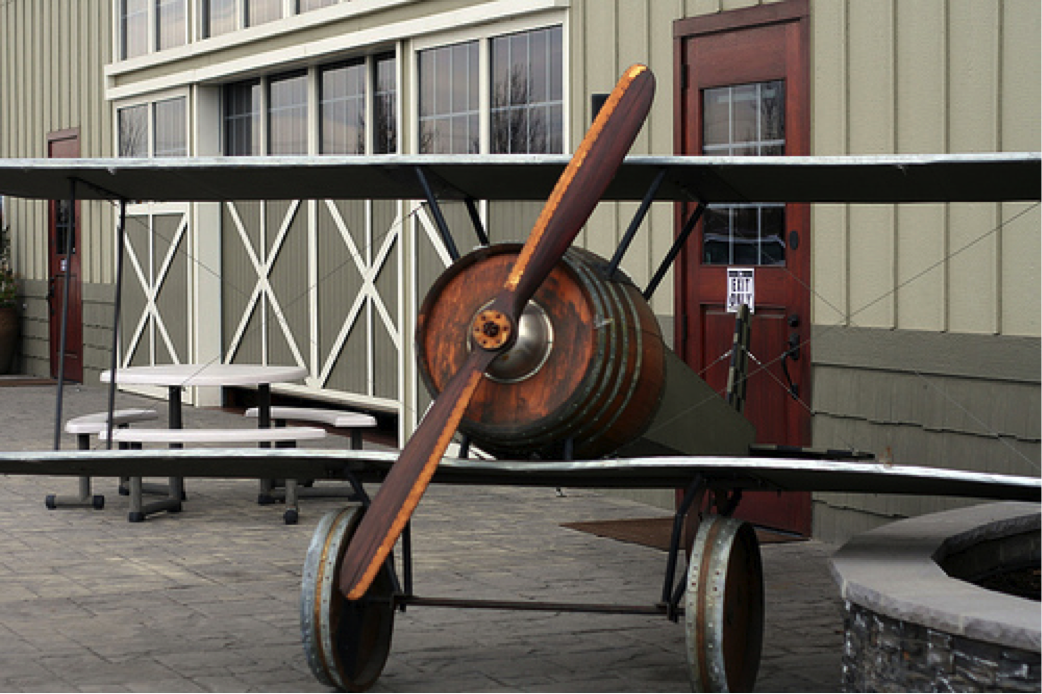 In addition to these four fine wineries, there are 7 others, listed below. I have every intention of getting back to Vintners' Village for a weekend and making my way through each and every one of these. Who's in?
Wineries at Vintners' Village
Gamache Vintners
Milbrandt Vineyards
Thurston Wolfe
Also at Vintners' Village
The Wine O'Clock Wine Bar, featuring wines from The Bunnell Family Cellar and River Aerie
For more photos of Vintners' Village and the Yakima Valley Red Wine & Chocolate Festival, check out Doniree Walker's Flickr photostream.
---