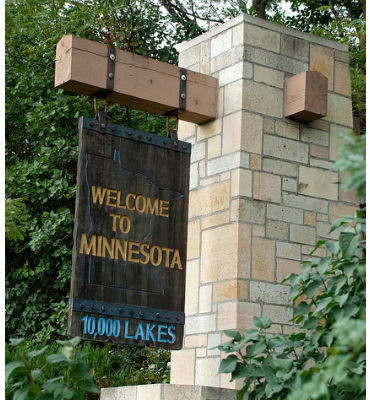 The Minnesota prairie has given way to a crop it's likely the Swedish and German farmers of a century ago would never have guessed might one day grow alongside the wheat and corn: grapes.
Even as recently as three or four decades ago, Minnesota wine was nothing to wrote home about and probably not even worth much as a cooking wine. That's all changed significantly in the last 20 or 30 years. In 1975, there were only two wineries in the state. Then, in the mid-1980s, the University of Minnesota took on the challenge to develop cold hardy grapes that could withstand Minnesota winters. By 1995, that number had barely moved—only 7 wineries existed. But in the next decade, 19 new wineries appeared on the scene. In 2007, the total economic impact of the grape and winery industry in the state was $36.2 million, according to a report published by the Minnesota Grape Growers Association.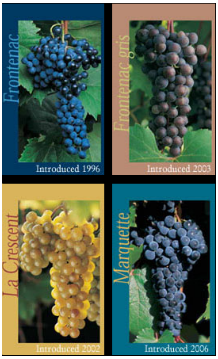 Today, after years of studying soil, disease and rootstock, as well as cultivating new varietals, the university's program is one of the best in the nation. The U's oenologists have developed a number of award-winning grapes that are thriving in the land of 10,000 lakes, including Frontenac, Frontenac gris, La Crescent and Marquette. Other Minnesota varietals are Edelweiss and St. Croix.
Napa Valley Register Wine Reporter Dan Berger says he's fascinated at the rise of the Minnesota grape, one of the "once-obscure" regions: "A strong case could be made that the Old World aroma and taste paradigms of the past no longer rule the world of high-class wines, and have been joined by a new set of world-class characteristics, some of which take getting used to." The number of Minnesota vineyards doubled between 2003 and 2008, although wine production is still dwarfed by nearly every other state (it was the eighth-lowest wine producer in the country in 2009).
For some insight on Minnesota wines to look for (you may have to come to Minnesota to find them), check out:
Ready to try making your own Minnesota wine? The University of Minnesota's blog offers these instructions.
Photo used through a Creative Commons Attribution license by Eric__I_E
---